Eagles of Death Metal describes horror of Paris attack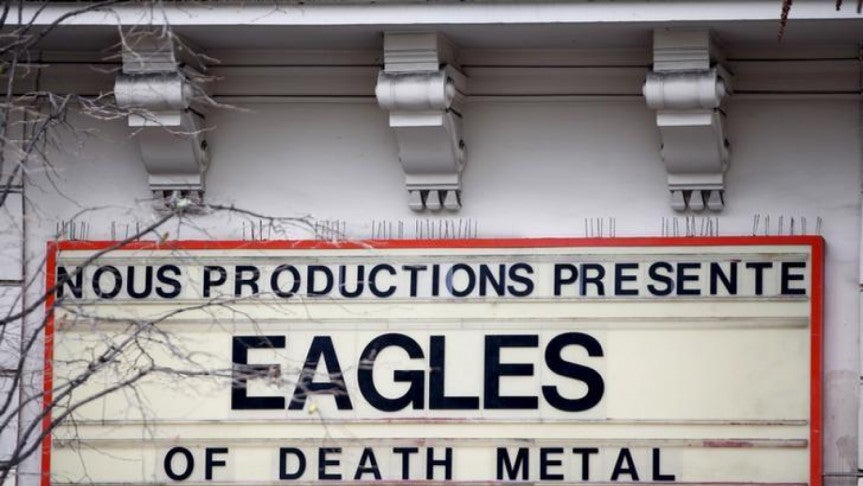 Los Angeles: The co-founder of the California-based rock band Eagles of Death Metal, whose Paris concert was targeted in a deadly attack by militants this month, said in an interview with Vice posted on Wednesday that he came face-to-face with a gunman backstage.
Members of the band, giving their first media interview since the attack in a video on the Vice website, were on stage at the Bataclan concert hall on Nov. 13 when three men with rifles and explosives burst in and attacked, killing 89 people.
It was the largest loss of life in attacks that night across the French capital that killed 130 people. Islamic State has claimed responsibility.
Band co-founder Jesse Hughes told Vice he ran offstage after the gunfire erupted and went looking for his girlfriend in a dressing room. Not finding her, he opened a door to a hallway and came face-to-face with a gunman.
'He turned on me, brought his gun down and the barrel hit the door frame,' Hughes said.
Hughes said he rushed down a set of stairs and through an exit door and found his girlfriend outside.
Members of the band, which goes by the acronym EODM, described terrifying moments on stage as they looked for escape routes.
'I kind of bailed off of my stool,' drummer Julian Dorio said. 'Almost immediately, the gunpowder hit my nose.'
Dorio said he peered through a gap in his drum hardware, while remaining crouched behind it, and saw gunmen open fire with a second round of bullets.
'I saw two guys out front, and that might just be the most awful thing ever, is them just relentlessly shooting into the audience,' Dorio told Vice, a news and media organisation.
Dorio said he crawled to the side of the stage and ran for an exit door.
All the band's musicians survived, but its merchandise manager and three executives from its parent record label, Universal Music Group, were killed.
Sound engineer Shawn London was at his console at the back of the venue when gunmen entered and started firing.
'Instantly, people started dropping to the ground — injuries, death,' he said.
London told Vice he ran away as a gunman fired toward him, with a bullet shattering the glass door he passed through to escape.
The three assailants at the Bataclan died during an exchange of gunfire with police.