Beyond the Box
Modi-fied Indo-Bangla relationship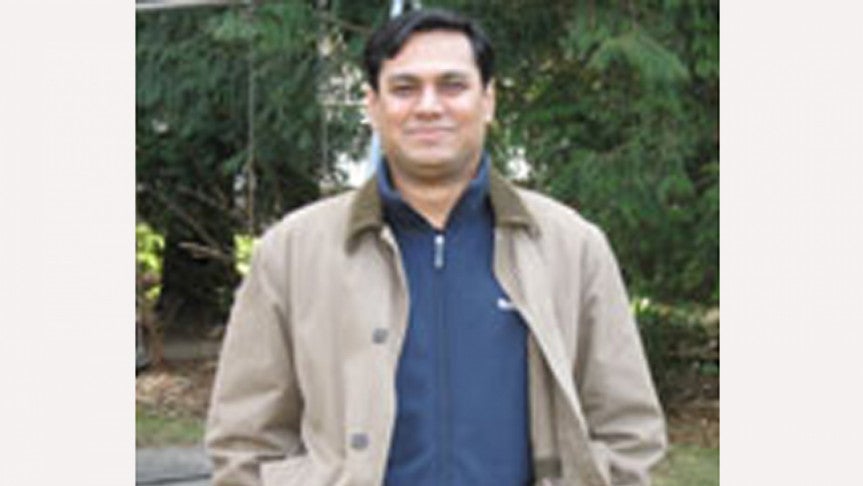 During his two day visit to Bangladesh, Indian Prime Minister Narendra Modi mesmerised us with his fiery populist rhetoric. The message which he tried to convey loud and clear is that 'we want to take Bangladesh as a partner and want to prosper together'. What does it mean for Bangladesh? Can Bangladesh keep faith in Modi?
Surrounded by India on three sides, Bangladesh has many unsettled issues with India, such as, land boundary disputes, border killings, sharing of water flowing through the common rivers, and trade deficit. The relationship between these two neighbours went through many ups and downs during the last 44 years because of India's 'big-brother' attitude toward Bangladesh's legitimate concerns and the rise of anti-Indian political parties in Bangladesh.
In recent years the global political economy has changed significantly. In the globalising world both opportunities and risks are shared.  Interconnectedness and regional and sub-regional constellations of states have emerged in different parts of the world to avail the opportunities and countervailing the risks. Since both Bangladesh and India are developing countries with potential and aspirations to spearhead economic growth, the supreme leaderships in these countries have realised the importance of collaboration instead of conflict in climbing the upper echelon of economic development.
Alongside the need of economic prosperity, the common threat of religious extremism helped them come together. The Sheikh Hasina government in Bangladesh rendered whole-hearted support to India while the Modi government in India has reciprocated that. Modi made his intention to collaborate with neighbours crystal clear by inviting the heads of neighbouring states to his oath taking ceremony. He has adopted a 'Look East' policy. He wants to escalate cooperation with eastern countries including China instead of depending on the West. Modi has envisaged plans to make India a leading power and realised that it is impossible without the help of the neighbours.
As the next door neighbour, India needs support from Bangladesh to maintain security and national integrity, transit and transhipment through Bangladesh to reach goods and services to its north eastern region at a low cost, and to secure a permanent seat on the UN Security Council. On the other hand, Bangladesh needs to bury tension at the border with India, eliminate trade deficit, and get transit and transhipment facilities through India to connect with Nepal, Bhutan, and China. Moreover, Bangladesh can also be benefitted by working closely with a rising economic superpower like India. Modi has unequivocally mentioned in his statements that India and Bangladesh can prosper together and highlighted that he and Sheikh Hasina are on the same page because they both are concerned about national development.
During Modi's visit to Bangladesh, the two countries signed 22 agreements, protocols and memorandum of understandings (MoU) for bilateral cooperation in different sectors. The major ones include agreements on connectivity through land, railways and sea, understanding on setting up power plants in Bangladesh by two Indian companies to generate 4,600 megawatt of electricity, creating special economic zones in Mongla and Bheramara for Indian companies, permitting India to use Mongla and Chittagong port, and the announcement of a $2 billion line of credit for Bangladesh from India.
The connectivity agreement was materialised immediately by initiating bus services from Kolkata to Shillong via Dhaka and Kolkata to Siliguri via Dhaka. India will also be able to use Bangladesh's waterways and railways to reach out to its North Eastern States such as Assam and Tripura. Bangladesh has approved a draft Motor Vehicle Agreement at the cabinet to facilitate vehicle movements among Bangladesh, Bhutan, India and Nepal. If the agreement is signed, Bangladesh will have an opportunity to become a hub of regional connectivity and will be able to reach out to Nepal, Bhutan and China. Bangladesh has to determine fees for transit and transhipment according to international standards to gain from this connectivity move.
The proposed power plants will contribute to reduce the scarcity of power in Bangladesh. Uninterrupted power supply is essential for economic progress. The offer for establishing special economic zones by India in Bangladesh will attract Indian investment. In the contemporary capitalist global economy, attracting foreign investment is a key to generate jobs and reduce trade deficit. Further revenues can accrue to Bangladesh's coffer by allowing India to use Chittagong and Mongla port on a pay-per basis.
But we have to take the offer of $2 billion line of credit from India with a pinch of salt because usually country to country loans come with a lot of strings. The lending country wants to recoup as much money as possible by dictating the spending of the money. Bangladesh has to bargain hard to better utilise this credit by minimising the strings.
The exclusion of Teesta water sharing issue from the official agenda set a melancholic tone in Bangladeshi public discourse. The lack of water flow from the Indian part of the Teesta to Bangladesh has been causing desertification in the northern part of Bangladesh. Modi seemed to realise the sentiment and assured that there would be solution to this problem in the near future. He needs West Bengal's cooperation in this regard because the management of Teesta water is in the purview of the West Bengal government. He sought some time to resolve this issue in consultation with West Bengal Chief Minister Mamata Banerjee. While he was in his return flight to Delhi, Modi created a committee comprising members from the central government and West Bengal government to figure out a plausible Teesta deal.
As a realist, I would like to keep faith in Modi for a Teesta deal. It was his charisma and leadership that had the both houses of the Indian parliament unanimously ratified the Mujib-Indira Land Boundary Agreement after 41 years. During his visit to Bangladesh, officials representing the two governments exchanged documents to implement the agreement. The implementation process will start on 31 July with the exchange of enclaves.
Bangladesh's gain from the agreements, protocols and MoUs will depend on its officials' negotiation skills and thorough knowledge and preparation about the issues. However, the best achievement for both countries from Modi's visit is that they gained each other's trust to develop an enduring partnership to move along the path of prosperity. Time will say what this partnership will yield.