Interview
Only SEZ, investment reforms not enough: Korean envoy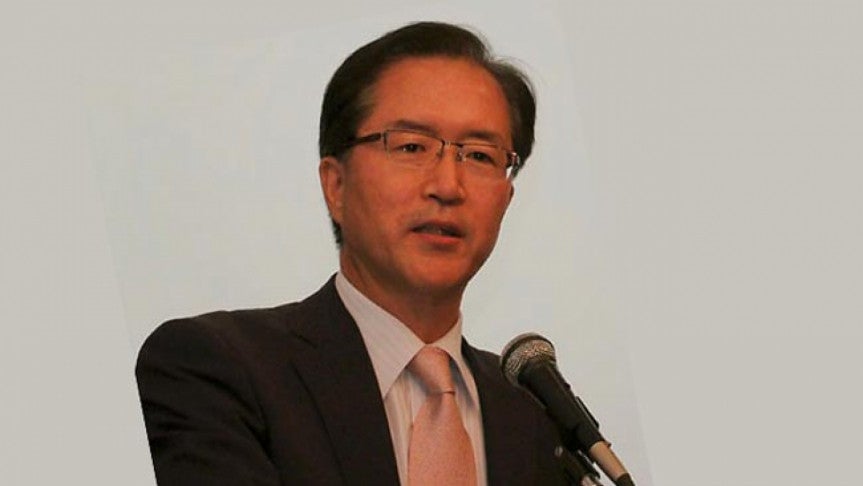 Dhaka: Outgoing Korean Ambassador Lee Yun-young has said the setting up of special economic zones (SEZ) and reforms of investment regimes are not enough to attract a large volume of foreign investment as Bangladesh seriously needs to address all the issues on the ground related to FDI.
'Of course, these (SEZs and reforms) are necessary, but not enough to have foreign direct investment (FDI),' he told UNB at his office on Sunday describing how Bangladesh can prosper and develop further achieving its 2021 Vision of becoming a middle-income country.
In the interview with the news agency, the Korean diplomat said an investor always compares with other destinations and they consider the attitude of the government, utility facilities, social conditions and infrastructures.
For example, Lee said Vietnam provides suitable lands with good connectivity free of cost and 10 years' tax free treatment. 'A package something like that should be here in Bangladesh. Bangladesh should consider it seriously, only SEZs can't boost FDI.'
The diplomat who is leaving Dhaka next week said Korean Samsung Electronics may come to Bangladesh with a big investment if it finds a suitable investment environment which will help generate huge employments and Bangladesh will benefit economically.
'I'm sure they're looking for future investment. I guess Bangladesh is also among the prospective destinations,' he said adding that Samsung as a big investor thinks 5-10 years ahead of making investment decisions.
The Samsung company is now in touch with successful Korean investors in Bangladesh and Chairman of Youngone Corporation, Kihak Sung to know about investment scenario in Bangladesh, he added.
Only one factory of Samsung Electronics in Vietnam exported US$ 30 billion in 2014, said the Korean Ambassador apparently indicating that Bangladesh missed an opportunity to have investment from Samsung in the past.
Asked about his unfinished tasks in his three years' tenure, Ambassador Lee smiled and said, 'Unfinished business is, of course, KEPZ issue. I expect early settlement of the issue as it has become an international issue.'
He said Bangladesh needs to improve its images with some success stories, and KEPZ could be the best case that can promote the image of Bangladesh and attract FDI.
The government plans to take back 2,000 acres of the 2,500 acres of land it had allocated for the KEPZ in 1999 on the ground of Youngone's failure to fully use the industrial land in the zone.  Youngone, on the other hand, has complained of delays in executing the deed transfer of the land. The economic experts of the country said the discord bears the potential for sending an adverse signal to the country's foreign investment climate.
Asked what message he wants to leave behind for Korea's friend Bangladesh, the Ambassador said, 'Please study Korean model and use it as a reference book to know how Korea has made achievements.  That's my sincere message to Bangladesh friends before my departure.'
He also mentioned that Bangladesh is the centre of South Asia having the geographical advantage. 'You have to get a lesson how to manage big and powerful neighbours and how to utilize the geographical advantage.'
The Korean envoy said Bangladesh is not yet integrating into Asian value chain, and the Korean model can help Bangladesh move forward to be benefited economically by implementing the Vision 2021.
On Official Development Assistance (ODA), he said it has tripled during his tenure. 'We're now in discussion with the ERD on $300 million ODA for 2015-2017 period.'
About cultural ties, he said, 'I've sowed the seed on the ground for the future generation to connect each other better through cultural ties. It's powerful means to connect people.'
Regarding political issues, he said it is his hope that the politicians and people of Bangladesh will take the right steps and ensure the political stability in the future.
Since 2008, DFQF for Bangladesh product has extended, now reaching 95 percent of all items, said the Korean Ambassador.
With this scheme, export from Bangladesh to Korea has grown almost three times over the last five years and RMG exports have particularly grown by 69 percent annually. But, the market share of Bangladesh's export is only 0.6 percent of the total Korean import of US$ 520 billion, he explained.
Bangladesh exported goods worth approximately US$ 400 million while imported from Korea goods worth US$ 1.3 billion in 2014-15.
------------------
The interview was taken by UNB Staff Writer AKM Moinuddin