Online science carnival held at Daffodil Int'l School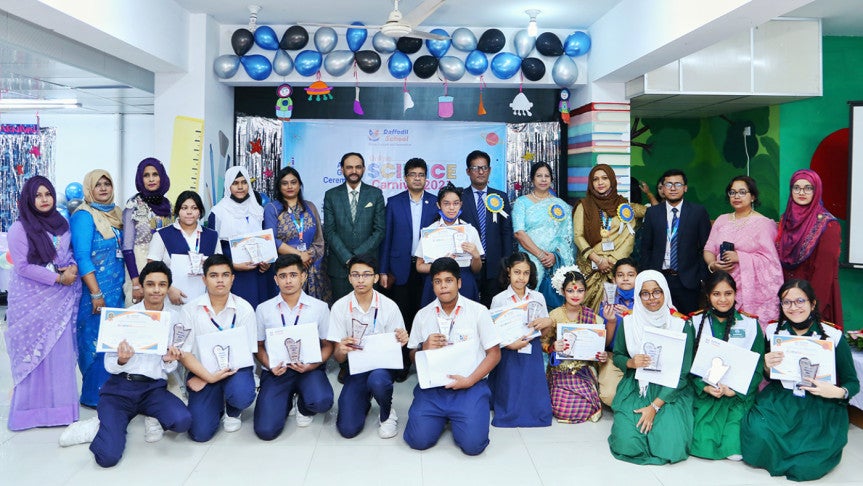 With great enthusiasm and spirit Daffodil International School (English version) located in Dhanmondi organised an award giving ceremony of the 'Online Science Carnival 2021' on 6 November.
The grand ceremony was celebrated on the premises of the school from 3:00pm to 4:30pm.
The platform for submitting the science projects was opened about one month ago and there was tremendous response from the prominent English version and Bangla medium school. The programme showcased the best select projects before the audience. Three groups from class I to class X have participated in the programme and the ten best projects were selected for the final round. In the final round, the top three winners from each category were announced amidst the presence of the students, teachers and other guests.
Principal of Daffodil International School Dr. Md Mahmudul Hasan, Principal of Daffodil College Mohammad Shibli Sadik, and Secretary of University Grant Commission of Bangladesh Dr. Ferdous Zaman were present in the programme.