No alternative to army deployment to check violence: BNP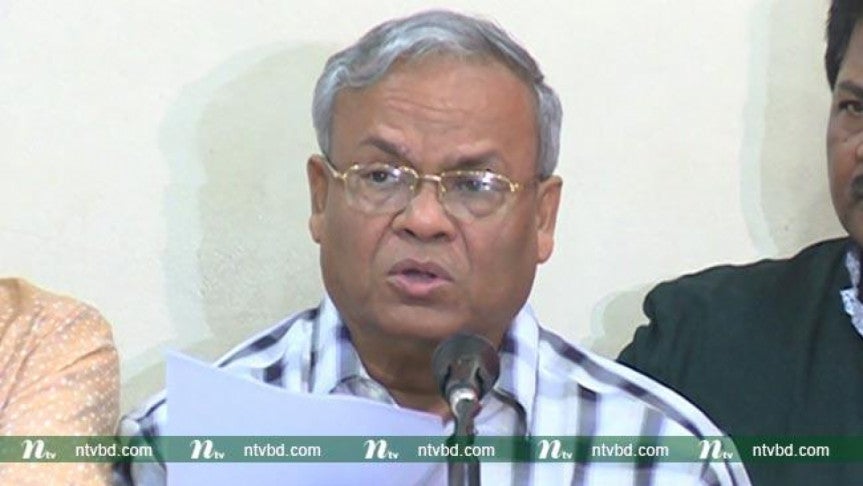 Dhaka: BNP on Wednesday demanded immediate army deployment to prevent pre-election violence and ensure proper election atmosphere across the country.
'Being alienated from people for their misrule, the ruling party cadres are carrying out violence all over the country in a planned way. The fascist regime has got desperate to hold a voter-less election,' said BNP senior joint secretary general Ruhul Kabir Rizvi, reports the UNB.
Speaking at a press conference at BNP's Nayapaltan central office, he further said, 'Awami League and the law enforcers have got desperate to keep people away from the election. There's no alternative to immediate army deployment the way the level of violence is heightening.'
Rizvi claimed that their party candidates and their supporters came under attack by Awami League men in 18 districts on Wednesday, apart from the attack on the motorcade of their party secretary general Mirza Fakhrul Islam Alamgir in Thakurgaon.
Besides, he alleged that the ruling party followers attacked the houses of their leaders and activists at different parts of the country. 'The Awami cadres also attacked the election campaigns of our candidates at many places today (Wednesday) as well.'
The BNP leader said Awami League is attacking their followers and repressing them to force BNP to quit the election race. 'An appalling situation has been prevailing in the country while the opposition leaders and activists are being attacked or arrested.'
He said people are witnessing a 'bizarre' election as ruling party leaders are carrying out electioneering with police protocol while opposition activists are being arrested even from their houses and party offices.