BNP's Dhaka-1 contestant Ashfaq released after 'detention'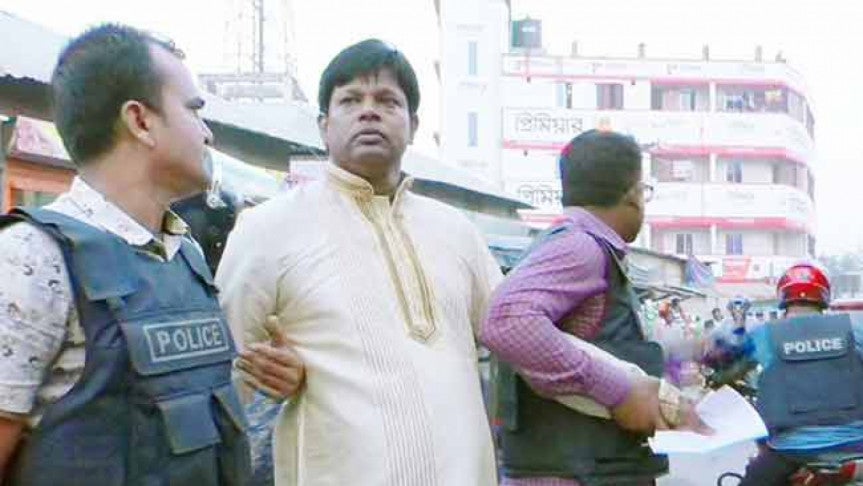 Dhaka: BNP candidate from Dhaka-1 constituency Khandker Abu Ashfaq was released soon after he along with 16 BNP men was reportedly picked up by police in Dohar upazila on Wednesday evening.
However, police said they took Ashfaq into custody for security reason and arrested 16 BNP leaders and activists on charge of attacking Awami League activists that injured 8-9 people and setting fire to their two motorcycles, reports the UNB.
Local BNP leaders alleged that police along with Awami League leaders and activists attacked a BNP procession brought out as part of electioneering at Lotakhola Karam Ali crossing of Dohar around 6:30pm.
At that time, law enforcers detained 30-35 BNP men, including Ashfaq, and took them to Dohar Police Station.
However, police freed the BNP contestant after some time, they said.
Local BNP leader Kalam Khandker said they took out the procession peacefully. 'Suddenly, police along with leaders and activists of local AL and its front organisations swooped on the procession that injured a number of BNP leaders and activists.'
He also claimed that 30-35 BNP men, including Ashfaq, were detained by police.
Contacted, officer-in-charge of Dohar Police Station Sajjad Hossain said the BNP leaders and activists first attacked the AL men and torched their two motorcycles. 'We arrested 16 BNP leaders and activists and allowed Abu Ashfaq to go away as he was taken to the police station for his safety,' he said.