Video: Balam starts journey with LRB as its new vocal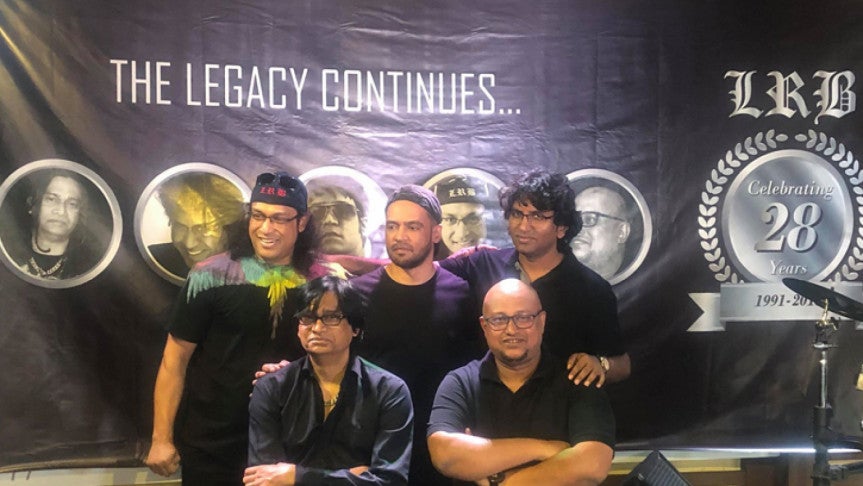 Dhaka: Popular singer Balam joined LRB, one of the most popular bands in the country, on Friday when the band celebrated its twenty-eight-year journey in the entertainment industry. However, this year, the celebration was done in mourning mode without the band's initiator and lead vocalist Ayub Bachchu (AB) who died October 18 last year.
As it is true that no other musicians can fill up the void which was created due to the death of legendary guitarist-songwriter-composer-singer in the country's music industry, yet the band LRB (Love Runs Blind) wants to keep the legacy of AB to continue.
Following the appointment of Balam, the band announced his name in a celebration programme which took place in a restaurant in the capital.
About his joining the band, Balam said, 'LRB is a big name in the music industry and everybody will remember the band and its work. Bachchu Bhai (Ayub Bachchu) was a legend in the country's music arena. But strongly, I urge everyone to not to think of me as Bachchu Bhai's replacement. I myself cannot reach the height of Ayub Bachchu. I will always try to support LRB and I wish everyone's blessing for me.'
In 1991, AB left Souls after his stint in the band for 10 long years and formed LRB with the eagerness to create something revolutionary. The band performed over 2,500 gigs at home (500+ open air & 2000+ indoor) and abroad, according to its website.