Kriti Sanon enjoying life in Goa with college friends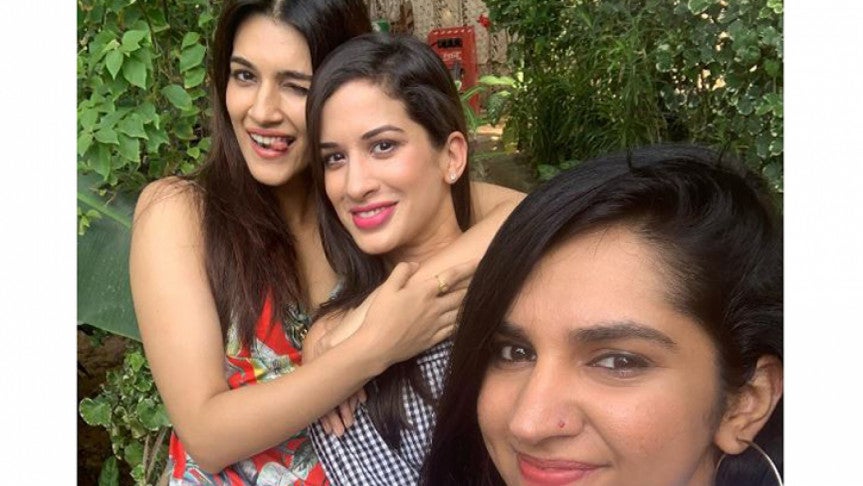 India: Bollywood actress Kriti Sanon is riding high on the success of his last movie 'Luka Chuppi' opposite Kartik Aaryan. She had a tight schedule during the shoot of this movie that didn't allow her to spend a quality time with her family members and friends.
After the release of the movie, Kriti Sanon has taken a short break from work and enjoing time with her loved ones.
Recently, she shared some pictures of her Goa vacations with her college friends Ayushi Tayal and Kriti Baveja, reports the indiatimes.com.
Kriti captioned one of the picture, 'My soul sisters! Time just flies when i'm with u both.. a much much needed getaway! @ayushi.tayal @kriti_baveja Celebration, endless conversations, nostalgic music, getting ready in the same room, borrowing each other's stuff, capturing every moment, walking on the beach, and then randomly lying down to look up at the stars, kiddish games in the pool to terribly failed boomerangs, sunset with Mimosa and not to forget..awesome food!! Life's good!.'
The 'Luka Chuppi' actress also shared a video in which she is seen in a bikini, splashing water in a pool. She wrote, 'Beat the heat! #waterbaby #summer #GoaWithMyGirls #vacay.'
Kriti's friends Ayushi Tayal also shared some pictures from their Goa getaway. Kriti Sanon and Kartik Aaryan starrer 'Luka Chuppi' collected more than 90 crore at the domestic box office.
However, Kriti Sanon was feeling dejected over not getting the due cridit fo the movie's success.
She told Mumbai Mirror in an interview, 'This business of overlooking the leading lady has been going on for a while and it's so unfair. I am glad this conversation is finally happening. It's logical to talk about only the male protagonist when the leading lady doesn't have a lot to do, but when they are both carrying a film on their shoulders, the credit should be equally shared. Everybody deserves a mention.'