Eid Ityadi wraps up shooting with a patriotic song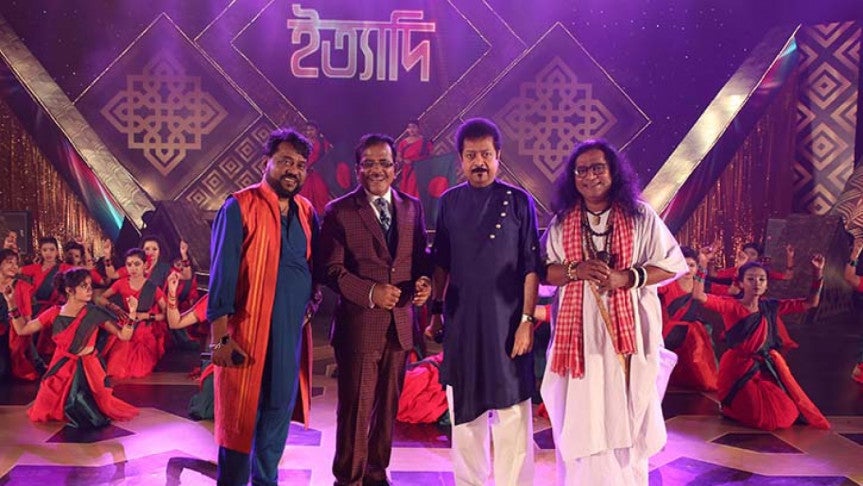 Eid special magazine show Ityadi's last segment is always reserved for a patriotic song and keeping up with this trend, this year the Eid special episode of Ityadi is all set to present the viewers with a new patriotic song sung by three famous singers: Andrew Kishore, Kumar Biswajeet and Shafi Mondol. Written by renowned lyricist Mohammad Rafiquzzaman, the song is tuned and composed by Suman Kollyan.
The lyric of the song goes like this, 'Bangladesher Akashe Jei Uthlo Fute Chaader Hashi, Bollo Akash,  A deshtake Valobashi Valobashi'. If it is roughly translated into English, it means, 'When the moon rises with a smile in the sky of Bangladesh, the sky says, I love this country.'
The chreography of the music video is done by Monirul Islam Mukul and the picturisation of the music video is participated by the three singers as well as hundreds of students from the Nirjhor Cantonment Public School and College.
Planned and emceed by Hanif Sanket, Eid special episode of Ityadi is scheduled to go air on BTV and BTV World on the second day of Eid.