Vin Diesel says Ranveer is Deepika's 'boyfriend'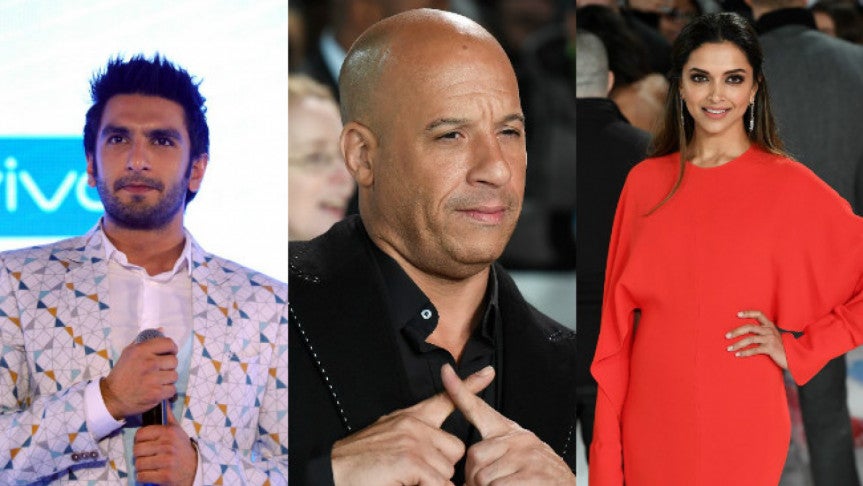 Mumbai: Actors Ranveer Singh and Deepika Padukone have kept mum about their relationship status, but they couldn't stop Hollywood star Vin Diesel from giving out their dating secret while he was on his maiden India trip.
Diesel was on a two-day trip to promote 'xXx: Return of Xander Cage' in India, which also features Deepika in a key role.
During an interview, Diesel said that Deepika's 'boyfriend' Ranveer paid him a sweet compliment.
'Life experience gives you swags... It was just so funny. Just last night, Ranveer, her boyfriend, paid me this really sweet compliment. He said your body swag...he didn't use the word swag,' Diesel said in an interview hosted by critic Anupama Chopra.
'He said the mastery of your body is so impressive from a third person's point of view because of the way you turn and the way you stand impacts more than the words and the lines and I explained that comes from being a bouncer in the US city.
'And standing on the front door with a look on my face that says 'Don't even think about it',' he added.
The rumours about Deepika and Ranveer's relationship have been doing the rounds for long, but they have just maintained that they are special for each other.
On the big screen, their chemistry has worked magic for Sanjay Leela Bhansali's 'Goliyon Ki Rasleela Ram-Leela' and 'Bajirao Mastani'. They will next be seen on the big screen in the filmmaker's upcoming project 'Padmavati'.