AL to win 168 to 220 seats: Joy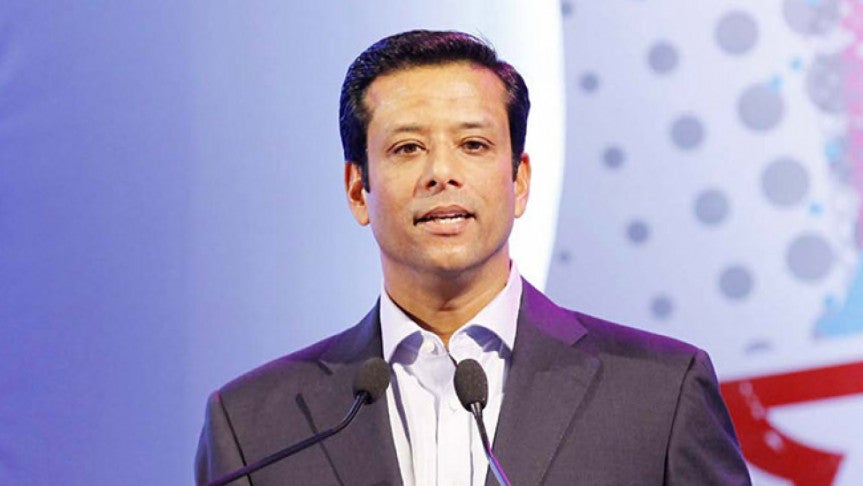 Dhaka: Prime Minister's ICT Adviser Sajeeb Wazed Joy has said the ruling Awami League will win 168 to 220 seats on its own in the next parliamentary elections billed for December 30.
Joy, son of Prime Minister Sheikh Hasina, on Wednesday posted the party's election outlook on his Facebook page citing an opinion poll conducted from August to October by the Research and Development Centre.
The margin of Awami League's victory will be even greater than the 2008 election, he said, reports the UNB.
Joy also said the recently conducted survey was the largest opinion poll ever undertaken in Bangladesh. They also conducted surveys for the mayoral elections for the major cities earlier this year.
'.....I had posted the results on this page prior to the vote and our results were the most accurate,' he wrote.
For this poll, over 51,000 registered voters in 51 constituencies minimum 1000 per constituency were interviewed. The 51 constituencies were selected from a mathematical analysis of all the national election results from 1991 to 2008.
'We couldn't conduct poll for candidates as this was prior to nominations. However, on a party basis, the Awami League leads in all 51, with the smallest lead 12.2 per cent in Joypurhat-1 and the largest 75 per cent in Barishal-4. The smallest undecided vote is 2.5 per cent in Tangail-3 where the AL lead is 41.5per cent and the largest is 19.8 per cent in Shatkhira-3 where the AL lead is 64.7 per cent, far above the undecided vote.'
The average AL vote is 66 per cent to BNP's 19.9 per cent, with an average 8.6 per cent undecided ones, he said citing the survey.
The AL margin is again far above the undecided vote, he wrote.
'More importantly, there are no constituencies where the BNP is within a 10 per cent margin of the AL and only 2 where they are within 20 per cent.'