Election 2018
EC calls out 1,300 magistrates for polls duty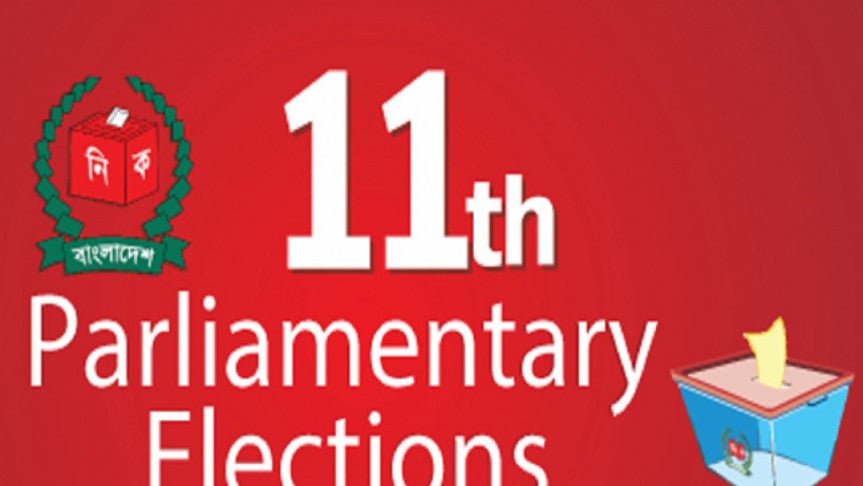 Dhaka: The Election Commission will deploy nearly 1,300 judicial and executive magistrates to ensure that the electoral code of conduct is properly followed by candidates.
The 11thparliamentary polls will be a crucial election for Bangladesh and is likely to attract close attention both at home and abroad, reports the UNB.
More than half of the Parliament seats were elected uncontested in the last election after the BNP and its allies boycotted it. But the party has decided to join the fray this time and has long been accusing the EC of being partisan and subservient to the government.
For the KM Huda-led EC, according to election observers, the December-30 election will be the biggest test. It will have to ensure free and fair balloting while maintaining law and order.
The EC has ordered the law enforcement agencies to carry out their duties impartially. And drafting a huge number of magistrates is part of the EC's plan to hold an acceptable election.
What will magistrates do?
The magistrates will be in the field for four days from December 29 to January 1. They will conduct summary trials for electoral violence and polls code breach, said an EC notification.
A judicial magistrate can hand down up to seven-year imprisonment, while an executive magistrate can sentence an offender to maximum two years in jail, said Md Sharif Hossain Hayder, the EC deputy secretary (law).
Nearly 650 judicial magistrates, and as many executive magistrates, will be deployed during the four-day period.
Last month, the EC drafted 640 judicial magistrates in consultation with the Supreme Court. It also deployed about 650 executive magistrates after the announcement of the election schedule.
EC officials said the commission will call out more executive magistrates before and after the polls.
The EC has instructed the officials to act neutrally and treat everyone equally.
Where will they be deployed?
A judicial magistrate will be deployed in each upazila.
Besides, there will be one judicial magistrate for several wards of the city corporations. One or two of these officials will discharge duties in every sadar municipality of each district.
Each upazila has one executive magistrate, except the Chattogram Hill Tract (CHT) where there is one magistrate for every three to four upazilas.
Apart from them, one executive magistrate will be deployed for three to four city corporation wards, but each district sadar municipality will have one or two magistrates.