Situation may take a serious turn if obstacles created to fair polls: Dr Kamal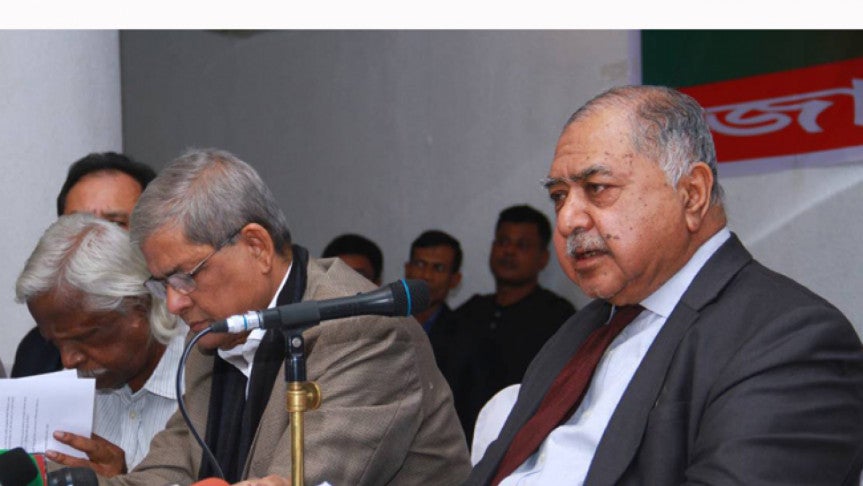 Dhaka: Jatiya Oikyafront chief Dr Kamal Hossain on Monday warned that the county's situation may take a serious turn anytime if obstacles are created to hold a fair and credible election.
'I would like to warn that if any obstacle is created towards holding a fair election and any move is taken to retain power by force, the country's situation will take a serious turn which is not acceptable to anyone,' he said while releasing the alliance's manifesto at a city hotel on Monday, reports the UNB.
He also urged the police not to obey any illegal order. 'I would like to remind the police that obeying any illegal order is a crime.'
'Please uphold the force's reputation that you've gained and take steps to stop the indiscriminate arrest of opposition activists just 10 to 12 days before the national election,' the senior politician urged the Inspector General of Police (IGP).
Claiming that a total of 1900 leaders and activists were arrested across the country, Dr Kamal said it is a matter of national shame.
Jatiya Oikyafront rolled out its 35-point election manifesto with various promises, including ensuring the balance between the power of the President and the Prime Minister, and introducing upper house in Parliament.