Voting ends in Comilla city polls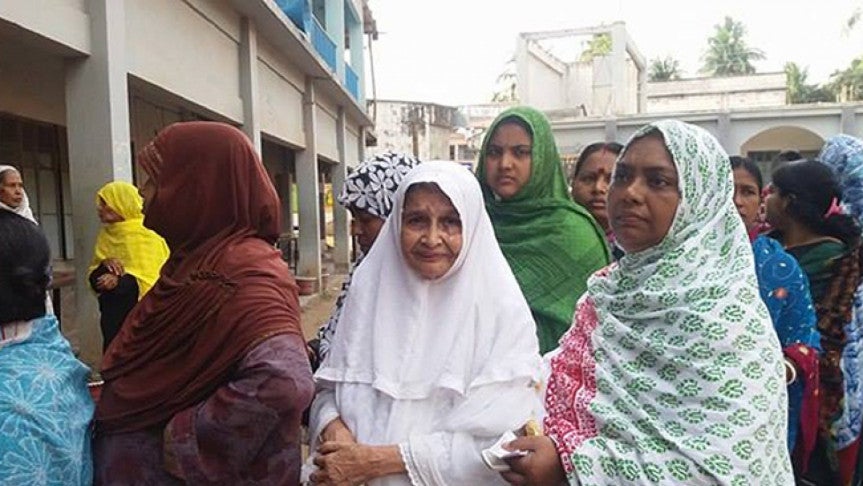 Comilla: The voting in Comilla City Corporation (CCC) election concluded on Thursday with huge voter turnout at almost all the polling stations.
The balloting in 103 polling stations across the city ended at 4:00pm.
Meanwhile, voting at Islamia Fazil Madrasah in ward no. 27 was postponed at about 2:30pm as some outsiders entered the polling station to create anarchy, said returning officer Rakibul Mandal. 
Awami League mayoral candidate Anjuman Sultana Sima expressed her satisfaction over the overall election atmosphere, while Bangladesh Nationalist Party (BNP) mayoral runner Monirul Haque Sakku brought various allegations like driving out his agents from some voting centres and stuffing ballots.
The voting at Comilla Government City College polling station was postponed three hours after its beginning over the allegation of vote rigging.
Witnesses said 3-4 supporters of councilor candidate Ramij Uddin stormed the polling station under ward No 21 of the city at about 11:00am and snatched ballot papers.
Several crude bombs were also exploded outside the polling station during snatching of the ballot papers.
Besides, police recovered eight crude bombs from near Sri Ballavpur Government Primary School polling station in the morning.
Presiding officer of the polling station Farid Ahmed said the voting was postponed at the centre over the evolving situation.
Earlier in the morning, law enforcers detained a person, Nizam Uddin Ahmed, at the same polling station as he tried to snatch ballot papers. The presiding officer later freed him after forcing him to squat holding his ears in public.