Suicide tendency at DU on a worrying upward trend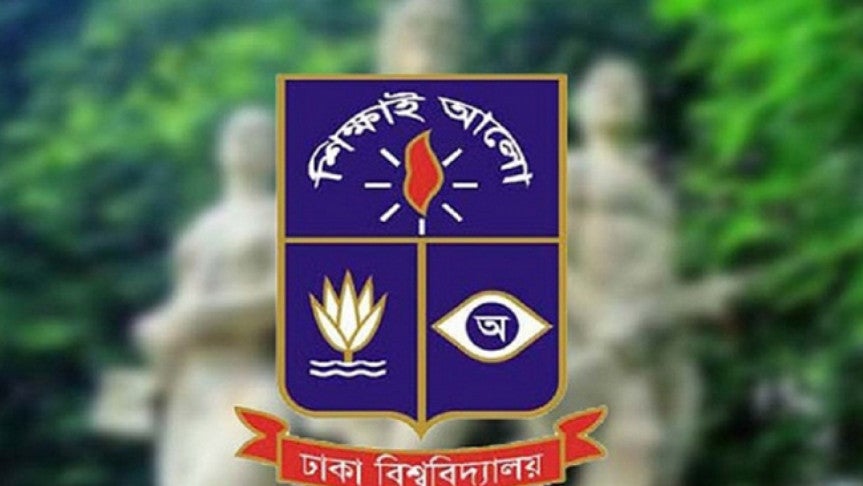 Dhaka: The tendency of committing suicide has been increasing at an alarming rate among the students of Dhaka University (DU) in recent times.
So far this year, a total of eight students are known to have committed suicide. Three students killed selves in November alone, reports the UNB.
Specialists think that the incidents regarding suicide are occurring in the country due to unrequited love, break-ups, academic pressure, family pressure, unemployment and frustration.
In the most recent incident, Huzifa Rashid, a master's student of the Political Science department, committed suicide at his Tongi residence in Gazipur on November 22. His family thinks that Huzifa was very upset over some academic matters.
Before him, Meher Nigar Dani, a former student of DU English department, hanged herself at her Jashore residence on November 16. Her friend said Dani was a student of the 2010-11 academic session, who was frustrated at not getting a job in line with her expectations.
Fahmida Reza Silvi, a second year student of the World Religion and Culture department, committed suicide on November 12 by hanging herself from a ceiling fan inside her room at a hostel of Farmgate in Dhaka. She had chosen the path of suicide after a break-up with her boyfriend, according to her friends.
Jakir Hossian, a student of Disaster Management department, also hanged himself on October 15 as he was frustrated over some family matters, said his friends.
Afia Sarika, a second year student of Marketing department, took her life by hanging herself from a ceiling fan at her residence in Rampura in Dhaka on September 10, as she was upset after breaking up with her boyfriend.
On August 15, Mushifiq Mahbub, a fourth year student of Music department, committed suicide jumping off the roof of his house in the Cantonment area of Dhaka as he was very frustrated over the situation of the country's  education system.
Tanvir Rahman, an evening master's student of DU, killed self on March 31 jumping off the rooftop of its MBA building as he failed to get a government job after efforts for a long time.
On February 15 last, Torun Hossain, a third year student of Finance department, took his own life by jumping off a building at Hazaribagh of old Dhaka. His friends, classmates and roommates said he had been frustrated over his performance in the departmental examinations as well as family issues.
DU Psychology department chairperson and director of Students Counselling and Guidance Centre Mahjabeen Haque said the tendency of committing suicide among  the students is increasing due to frustration regarding unemployment, failure in love affairs, lack of self-confidence and familial problems.
 'We should keep in mind that committing suicide can never be solution. All people must go through crises in their life, but the path of suicide is not a solution,' she said.
Advising the students to visit the counselling centres, she said although mental health needs to be taken seriously, it is usually ignored in Bangladesh.
'Students should try to find their inner strength to fight with any crisis, create a positive outlook on life and face any situation normally. Parents and friends should listen to their children and friends more and make them feel more important,' she added.
DU Proctor Prof Dr AKM Golam Rabbani told UNB, 'It is a matter of deep concern that this suicidal tendency increases among our brilliant students. I would request them not to ignore life like that. They should know that their life is very valuable both to their families and the nation.'