What matters more: Writer or manuscript?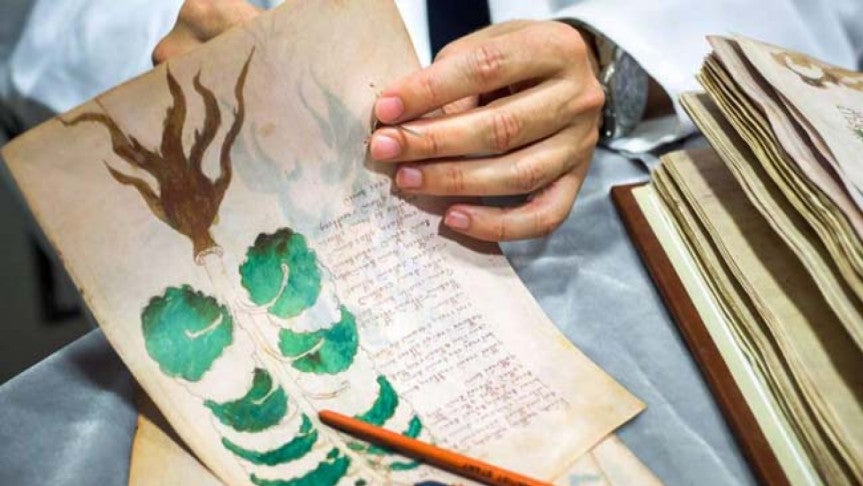 New Delhi: Keen observers of contemporary Indian literature would agree that most recent books have depended heavily on promotions and marketing. But if publicity rules the roost, does the manuscript get its due?
It is no surprise that a handful of successful authors have come to dominate the literary scene in India, but there has been no serious analysis of their dominant presence.
For instance: If one were to look at the overall sales of novels and non-fiction titles by Indian publishers in 2016 and so far this year, some 50 known faces account for about 80 per cent of output. All the self-published authors, along with many debutants and unsuccessful authors, share a meagre 20 per cent market share while their aggregate number may range in the tens of thousands.
The privileged class of writers include the likes of Amish Tripathi, Anuja Chauhan, Ashwin Sanghi, Shashi Tharoor, Ramachandra Guha, Arundhati Roy, Vikram Seth, Amitav Ghosh -- as also the popular fiction writers like Chetan Bhagat, Ravinder Singh and Durjoy Dutta. On the other hand, there are writers you have never heard of and are unlikely to hear about in the future.
The reason? The Indian publishing industry is a highly manipulated area of popular culture where social media trends and following have come to decide the number of copies a book sells.
This ultimate fate of the book -- it's market value -- is also the deciding factor for many publishers to select the subjects and authors of their non-fiction titles and their final verdict on a manuscript. What the publishers gleefully call "Selling Points" is responsible for the cauldron of mediocrity that contemporary Indian literature finds itself in.
And it is certainly not that there is a lack of quality writing. A significant number of good books are ignored by headline publishers and never see the light of day. Not to forget, it is these "homes of bestsellers" who had even rejected Amish Tripathi and Ashwin Sanghi, whose gross sales are now in crores of rupees.
They like to play safe, refrain from experimentation, count on authors with successful past records and many-a-times ignore potential creative talent due to what they call "market pressure". But is there actually a compelling market pressure? Or, are the readers being merely fed the books that, according to the publishers, have strong "Selling Points"?
While it may again be a case of "What came first: The chicken or the egg?", one thing that holds ground is the exorbitant marketing that headline authors use. With marketing budgets of these "privileged authors" running often into lakhs of rupees, the reach and visibility of first-time or less popular authors is consequently marginalised.
But what matters more: The author's profile or the manuscript?
Poulomi Chatterjee, Editor-in-Chief and Publisher of Hachette India, said that it largely depends on situations, adding that when it comes to non-fiction, the profile of the author is very important because you can't do an economics book by a politician if he or she is not really an expert at it.
"If I am doing a book on e-commerce, I would have to have someone who is able to study the business or is an insider. But he has to be an expert, I cannot have an historian do it. There, the better known the name, the better is our selling point. The author's profile is very important when it comes to non-fiction," Chatterjee told IANS.
In fiction, she said, the profile doesn't matter that much. It's not like men cannot write about women. What matters is the story, the style and the craft of the writer. Chatterjee also said that if there is a successful published author, it is always a plus point and that increases the prospective sales of the book.
"But if you are a true reader, you would also be experimental in your reading and look out for debut authors. You would be interested to know whether what is being said in the blurb is really true. I am a book buyer, I am a reader and I want to read a new voice. So I don't think it matters all that much," she maintained.
Nirmal Kanti Bhattacharjee, former Director of the National Book Trust (NBT) and former editor of "Indian Literature", Sahitya Akademi's bi-monthly journal, shared a more honest view.
He said that the manuscript, for him, is paramount and no matter how popular the profile of the author is, an ideal publisher should never compromise with the quality of writing and the potential of the manuscript.
"But I am afraid that happens quite frequently these days. Sometimes we tend to have books by popular figures which could have actually been written much better by somebody else, who is not as popular but is an expert in the subject," Bhattacharjee, who is now spearheading the editorial operations of Niyogi Publications, told IANS.
He also maintained that there is a lot of ignored writing talent in the country. The only reason they are not being able to surface -- and readers are not getting an opportunity to read much finer writing -- is because there is an "over-emphasis" on the profile of the author.
Saket Suman can be contacted at saket.s@ians.in