Good news for Bangladeshi PhD students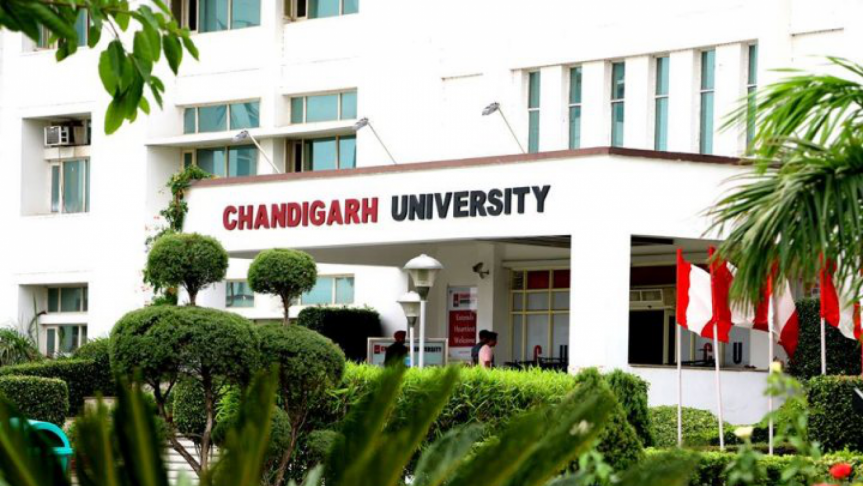 Chandigarh University (CU) has brought a unique opportunity for Bangladeshi PhD students. The university, which is situated in India's Punjab province, offers PhD Programmes with special stipend under "Indo-US Research Fellowship Programme."
The university was established in 2012 in Mohali of Chandigarh.
BBC has defined Chandigarh as the "World's Perfect City." It is also considered as a safe city in India. Even it is India's second IT-based city after Bangalore.
There are sufficient reasons to choose CU for higher studies.
CU stands 2,255 in World ranking and 36 in country ranking. It has achieved A+ ranking in National Assessment and Accreditation Council (NAAC) as the first state university of Punjab.
Over 12,000 students from 40 countries and 29 states of India are studying here. More than 300 students are Bangladeshis among them.
This university has filled up most of the patents in India and is working under various Indian government projects.
The university has the excellent discipline and research facilities with India's government institutions and multinational companies.
CU has already published over 7,000 research papers. The University is also included top 100 universities under National Institutional Ranking Framework (NIRF).
Besides, it has achieved a diamond rating in QS World university rankings. It also stands on the third position among India's private universities. It is also in the list of top 5 engineering universities for research.
World-renowned educators including Nobel Laureate Dr Muhammad Yunus have delivered their speeches here as the visiting professor and provided necessary training for its students.
According to the WCRC report, it is Asia's "Best and Fastest Growing University." 
CU is a big university in Chandigarh which has tied-up with world's 140 universities.
CU offers Engineering (Computer Science, Artificial Intelligence, Electronics and communication, Civil, Electrical Engineering, etc.); Computer Application, Information Technology etc.; Science, Mathematics, Physics, Chemistry and Forensic Science; Pharmaceutical Science (Pharmacy, Biology, Bio-Technology); Education, Management, Commerce, Economics; Tourism and Hospitality Management, Mass Communication, English, Law subjects for PhD.
Besides the PhD Programme, Bangladeshi students can also study here in Engineering, BBA, Tourism, Architecture, Biotechnology, Pharmacy, Journalism, Fashion Design, Film and Media, Legal Studies, Automobile, Aerospace and Petroleum Engineering and others subjects with scholarships and convenient cost.
Bangladeshi students can enrol this PhD Programme with special stipend under "Indo-US Research Fellowship Programme," from January-2021 session.
The duration of the Programme is 3 years. A student can earn 35,000 rupees as a teaching assistant. Living and food costs on the campus are free.
A student can also enjoy an additional budget of 1,00,000 rupees per annum for collaboration in research work and get regular guidance from international faculties.
Besides, meritorious students will get the opportunity to complete one semester in the USA and Canada.
Contact with CU's Bangladesh office to apply for admission under this exciting scholarship Programme.
"Faith overseas ltd always trying to bring good scholarship opportunities for the Bangladeshi students.  At this moment with the help of Chandigarh University we're offering attractive doctorate degree for the Bangladeshi students along with monthly 35,000 inr teaching assistantship allowance.  I believe this is the tremendous opportunity for the Bangladeshi students", said  
Mohammad Anisuzzaman, Managing Director of Faith Overseas Ltd.
CU's Bangladesh office address
Faith Overseas Ltd, House No- 408, (Second Floor), Road No- 29, Mohakhali DOHS, Dhaka-1206, Bangladesh