BNP alliances submit final list of 298 candidates; seek symbol allocation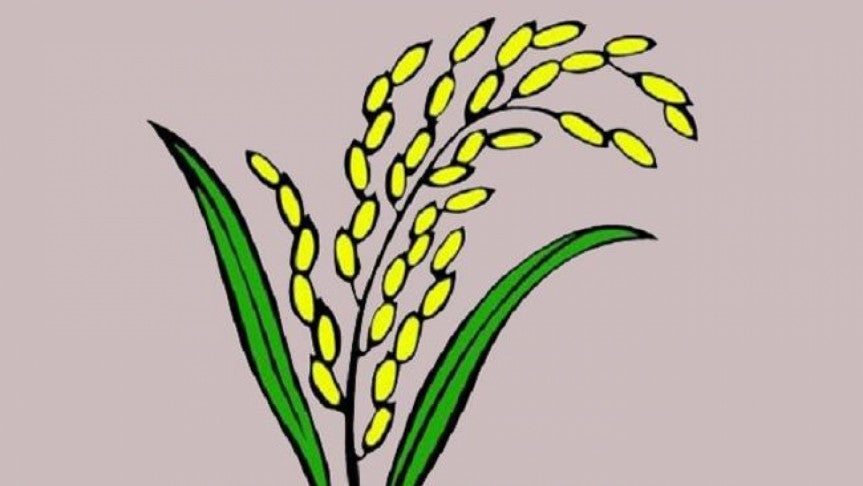 Dhaka: BNP on Saturday submitted a list of 298 candidates of the party and its alliance partners of Jatiya Oikyafront and the 20-partry to the Election Commission (EC) requesting it to allocate the party's election symbol 'Sheaf of Paddy' to them to contest the December-30 national election.
The party did not submit the names of LDP chairman Col (retd) Oli Ahmed (Chattogram-14) and Jamaat leader Hamidur Rahman Azad (Cox's Bazar-2). Oli is going to contest the election with his own party symbol 'Umbrella' while Hamidur Rahman Azad as an independent candidate.
A BNP delegation submitted the list to the EC in the afternoon.
Earlier, the party had decided to field its own candidates in 242 constituencies and share 58 seats with its partners from the Jatiya Oikyafront and the 20-party alliance.
BNP shared 19 seats with Oikyafront's components and 39 with its 20 party partners, including 22 with Jamaat. The party had shared 41 sets along with its the then alliance partners in the 2008 general election.
The names of all the 300 candidates of BNP and its alliance partners, including that of Oli and Azad are given below.
Rangpur division: Naushad Zamir (Panchagarch-1), Farhad Hossain Azad (Panchagrach-2), Mirza Fakhrul Islam Alamgir (Thakurgaon-1), Abdul Hakim (Thakurgaon-2, Jamaat), Zahedur Rahman Zahid (Thakurgaon-3), Mohammad Hanif ((Dinajpur-1, Jamaat), Md Sadik Reaz (Dinajpur-2), Syed Jahangir Alam (Dinajpur-3), Mohammad Akhtaruzzamn Miah, (Dinajpur-4), AZM Rezanul Haque (Dinajpur-5), M Anwarul Islam (Dinajpur-6, Jamaat), Rafiqul Islam, (Nilphamari-1), M Moniruzzaman Montu (Niphamari-2, Jamaat), M Azizul Islam (Nilphamari-3, Jamaat), Amjad Hossain Sarker (Nilphamari-4), Hasan Rajib Pradhan (Lalmonirhat-1), MD Rokanuddin Babul (Lalmonirhat-2), Asadul Habib Dulu (Lalmonirhat-3), M Rahmatullah (Rangpur-1),  Mohammad Ali Sarker (Rangpur-2), Rita Rahman (Rangpur-3), Emdadul Haque Bharsa (Rangpur-4), Golam Rabbani (Rangpur-5, Jamaat), Saiful Islam (Rangpur-6), Saifur Rahman Rana (Kurigram -1), AMSA Amin (Kurigram-2, Gano Forum), Tajvirul Islam (Kurigram-3), Azizur Rahman (Kurigram-4), M Mazedur Rahman (Gaibandha-1, Jamaat), M Rashid Sarker, (Gaibandha-2), TI Fazle Rabbi (Gaibandha-3, Zafar's Jatiya Party), Farroque Kabir Ahmed (Gaibandha-4), Farrukh Alam Sarker (Gaibandha-5).
Rajshahi division: Fazlur Rahman (Joypurhat-1), Abu Yusuf Mohammad Khalilur Rahman ((Joypurhat-2),  Kazi Rafiqul Islam, (Bogura-1), Mahmudur Rahman Manna , (Bogura-2, Nagorik Oikya), Masuda Momin , (Bogura-3), Mosharraf Hossain (Bogura-4), Golam Mohammad Siraj, (Bogura-5), Mirza Fakhrul Islam, (Bogura-6), Morshed Milton, (Bogura-7), Md Shahjahan Miah (Chapainawabganj-1), MD Aminul Islam (Chapainawabganj-2), Md Harunur Rashid (Chapainawabganj-3), M Salek Chowdhury (Naogaon–1), Shamsuz Zoha Khan (Naogaon-2), Parvez Arefin Siddique Jony (Naogaon –3), Shamsul Alam Pramanik (Naogaon –4), Jahedul Islam Dholu (Naogaon-5), Alamgir Kabir (Naogaon-6), Barrister Aminul Haque (Rajshahi-1), Mizanur Rahman Minu, (Rajshahi-2) Shafiqul Haque Milon (Rajshahi-3), Abu Hena (Rajshahi-4), Nadim Mostafa (Rajshahi-5), Abu Sayeed Chand (Rajshahi-6), Manjurul Islam (Natore-1, KSJL), Sabina Yesmin Chobi, (Natore-2), Daudar Mahmud (Natore-3), Abdul Aziz (Natore-4), Rumana Morshed Kanak Chapa (Sirajganj-1), Ruman Mahmud (Sirakhanj-2), Abdul Mannan Taluker (Sirajganj-3), Rafiqul Islam Khan (Sirajganj-4, Jamaat), Amirul Islam Khan Alim (Sirajganj-5), MA Muhith (Sirajganj-6), Prof Abu Sayeed (Pabna-1, Gano Forum), AKM Selim Reza Habib (Pabana-2), KM Anwarul Islam (Pabna-3) and Habibur Rahman Habib (Pabna-4) and M Iqbal Hossain (Pabna-5, Jamaat).
Khulna divisions: Masud Arun (Meherpur-1), Javed Masud ((Meherpur-2), Reza Ahmed (Kusthina-1), Ahsan Habib Linkon (Kushtia-2), Jakir Hossain Sarker (Kushtia-3), Syed  Mehedi Ahmed Rumi (Kushtia-4), Md Sharifuzzaman (Chuadanga-1), Mahmud Hasan Khan (Chuadanga-2), Asaduzzaman (Jhenidah-1), Abdul Majid (Jhenaidah-2), Matiar Rahman (Jhenidah-3, Jamaat), Saiful Islam Firoz (Jhenaidah-4), Mofiqul Hasan Tripti (Jashore-1), Abu Syeed M Shahdat Hossain (Jashore-2, Jamaat), Aninda Islam Amith (Jashore-3), TS Ayub (Jashore-4), M Wakkas (Jashore-5), Abul Hossain Aazd (Jashore-6) M Manwar Hossain Khan, (Magura-1), Netai Roy Chowdhury (Magura-2), Jahangir Biswas (Narail-1), Fariduzzaman Farhad (Narail-2, NPP), Sheikh Masud Rana (Bagerhat-1), MA Salam (Bagerhat-2), Abdul Wadud Sheikh (Bagerhat-3, Jamaat), Abdul Alim (Bagerhat-4, Jamaat), Amir Ezaz Khan (Khulna-1), Nazrul Islam Manju (Khulna-2), Rakibul Islam Bakul (Khulna-3), Azizul Bari Helal (Khulna-4), Miah Golam Parwar (Khulna-5, Jamaat) Abul Kalam Azad (Khulna-6, Jamaat), Habibul Islam Habib (Satkhira-1), Abdul Khalek (Satkhira-2, Jamaat), Shohidul Alam (Satkhira-3), and GM Nazrul Islam (Satkhira-4, Jamaat). 
Barishal division: Matiar Rahman Talukder (Barguna-1), Khandaker Mahbub Hossain (Barguna-2), Altaf Hossain Chowdhury (Patuakhali-1), Salma Alam (Patuakhali-2), Golam Maula Rony (Patuakhali-3), ABM Mosharraf Hossain (Patuakhali-4), Alamgir Kabir (Bhola-1), Hafiz Ibrahim (Bhola-2), Major (retd) Hafizuddin Ahmed (Bhola-3), Nazimuddin Alam (Bhola-4), Jahir Uddin Swapon (Barishal-1), Sharfuddin Santu (Barishal-2), Zainul Abedin (Barishal-3), Nuur Rahman Jahangir (Barishal-4), Mujibur Rahman Sarwar (Barishal-5), Abul Hossain Khan (Barishal-6), Barrister Shahjahan Omar (Jhalakathi-1), Jeba Amina Khan (Jhalakathi-2), Shameem Sayedee (Pirojpur-1, Jamaat),  Mostafizur Rahman Iran (Pirojpur-2, Labour part) and Rulul Amin Dulal (Pirojpur-3).
Mymensingh division: Rashiduzzaman Millat (Jamalpur-1)  Sultan Mohammad Babu (Jamalpur-2), Mostafizur Rahman Babul (Jamalpur-3), Faridul Kabir Talukder Shamim (Jamalpur-4) Shah Wares Ali Mamun (Jamalpur-5), Dr Sanseela Jebrin (Sherpur-1), Fahim Chowdhury (Sherpur-2) M Mahmudul Haque Rubel  (Sherpur-3), Ali Asgor (Mymenshing-1) Shah Shaheed Sarwar (Mymenshingh-2), M Iqbal Hossain (Mymensingh-3), Abu Wahb Akhand (Mymenshingh-4), Jakir Hossain (Mymenshingh-5), Shamsuddin Ahmed (Mymenshingh-6), Joynal Abedin/ Dr Mahbubur Rahman  (Mymenshingh-7), AHM Khalequzzaman (Mymensingh-8, Gano Forum), Khurram Chowdhury (Mymenshingh-9), Syed Mahmud Morshed (Mymensingh-10, LDP), Fokhruddin Ahmed Bachchu (Mymenshingh-11), Kaiser Kamal (Netrokona-1), Dr. Anwarul Haque (Netrokona-2), Rafiqul Islam Hilali (Netrokona-3), Tahmina Zaman (Netrokona-4) and Abu Taher Talukder (Netrokona-5).
Dhaka division: Rezaul Karim Khan Chunnu (Kishoreganj-1), Mejor (retd) Akhtaruzzaman (Kishoreganj-2), Dr Saiful Islam (Kishoreganj-3, JDS),  Fazlur Rahman (Kishoreganj-4), Mujibur Rahman Iqbal (Kishoregan-5), Md Shariful Alam (Kishoreganj-6), Shahidul Islam (Tangail-1), Sultan Salahuddin Tuku (Tangail-2), Lutfor Rahman Khan Azad (Tangail-3), M Liakt Ali (Tangail-4, KSJL), Mahmudul Hasan (Tangail-5), Goutam Chakraborty (Tangail-6), Abul Kalam Azad Siddiqi (Tangail-7), Kuri Siddiqui (Tangail-8, KSJL), SA Jinna Kabir (Manikganj-1), Moinul Islam Khan (Manikganj-2), Afroza Khan Rita (Manikganj-3) Shah Moazzem Hossain (Munshiganj-1), Mizanur Rahman Sinha (Munshiganj-2), Abdul Hai (Munshiganj-3), Khandaker Babu Asfaque (Dhaka 1) Irfan Ibne Aman (Dhaka-2), Gayeshwar Chandra Roy (Dhaka-3), Salahuddin Ahmed (Dhaka-4), Nabiullah Nabi (Dhaka-5), Subrta Chowdhury (Dhaka-6, Gano Forum), Mostafa Mohsin Montu (Dhaka-7, Gano Forum), Mirza Abbas (Dhaka-8), Afroza Abbas (Dhaka-9) Abdul Mannan (Dhaka-10), Shamim Ara Begum (Dhaka-11), Saiful Alam Nirob (Dhaka-12), Abdus Salam (Dhaka-13), Syed Abu Bakar Siddiqui (Dhaka-14), Dr Shafiqur Rahm (Dahaka-15, Jamaat) Ahsan Ullah Hasan (Dhaka-16), Andlib Rahman Partha ( Dhaka, BJP) Shaheed Uddin Mahmud (Dhaka-18, JSD), Dewan Salahuddin Ahmed (Dhaka-19), Tamijuddin (Dhaka-20). Chowdhury Tanvir Ahmed Siddiqui, (Gazipur-1), Salahuddin Sarker (Gazipur-2), Iqbal Siddiqui (Gazipur-3, KSJL,) Shah Reazul Hannan (Gazipur-4), Fazlul Haq Milon (Gazipur-5), Kazi Muniruzzaman (Narayanganj-1),  Nazrul Islam Azad, (Narayanganj-2),  Azharul Islam Mannan (Narayanganj-3),  Monir Hossain (Narayanganj-4, Jamiat-e Ulema-e-Islam,  Sm Akram (Nrayanganj-5, Nagorik Oikya), Khairul Kabir Khokan (Narsingdi-1), Dr Abdul Moyeen Khan (Narsingdi-2), Manur Elahi (Narsingdi-3), Sarder Sakhawat Hossain Bakul (Narsingdi-4), Engineer Ashraf (Narsingdi-5), Ali Newaj Omar Khaiyam (Rajbari-1) Nasirul Haque Sabu (Rajbari-2), Shah Mohammad Abu Zafar (Faridpur-1), Shama Obaed (Faridpur-2), Chowdhury Kamal Ibne Yusuf (Faridpur-3), Iqbal Hossain Selim (Faridpur-4), FE Sarifuzzaman (Gopalganj-1), Sirajul Islam Siraj (Gopalganj-2), SM Zilani (Gopalganj-3), Sajjad Hossain Siddiqui (Madaripur-1), Milton Baidya (Madaripur-2), Anisur Rahman Khokon Talukder (Madaripur-3), Sardar AMK Nasiruddin (Shariatpur-1), Shafikur Rahman Kiron (Shariatpur-2) and Mia Nuruddin Ahmed Apu (Shariatpur-3).
Sylhet division: Nojir Hossain (Sunamganj-1), Nasir Chowdhury (Sunamganj-2), Md Shahinur Pasha Chowdhury (Sunamganj-3, Jamiat-e Ulema-e-Islam) Fazlul Haque Aspia (Sunamganj-4), Mizanur Ahmed Chowdhury (Sunamganj-5), Khandaker Abdul Moktdir Chowdhury (Sylhet-1), Tahisn Rushdir Luna (Sylhet-2), Shafi Ahmed Chowdhury (Sylhet-3), Dildar Hossain Selim (Sylhet-4), Ubaidullah Faruk (Sylhet-5, three Jamiat-e Ulema-e-Islam ), Faisal Chowdhury (Sylhet-6), Nasiruddin Ahmed (Moulvibazar-1), Sultan Mohammad Mansur (Moulvibazar-2, Gano Forum))  Naser Rahman (Moulvibazar-3), Mojibur Rahman (Moulvibazar-4), Reza Kibria (Habiganj-1, Gano Forum), Abdul Basit Azad (Habiganj-2, Khelafat Majlish),  GK Gaus (Habiganj-3) and Ahmed Abdul Kader (Habiganj-4, Khelafat Majlish).
Chattogram division : Ekramuzzaman (Brahmanbaria-1), Advocate Abdus Sattar (Brahmanbaria-2), Khaled Hossain Mahbub Shyamol (Brahmanbaria-3), M Mulemuddin (Brahmanbaria-4), Kazi Nazmul Hossain (Brahmanbaria-5) Abdul Khalek (Brahmanbaria-6), Khandaker Mosharraf Hossain ( Cumilla-1, 2), Kazi Mujibul Haque (Cumilla-3), Abdul Malek Ratan (Cumilla-4, JSD), M Yunus (Cumilla-5), M Aminur Rashid (Cumilla-6), Redwan Ahmed (Cumilla-7, LDP),  Jakaria Taher Sumon (Cumilla-8), Anwarul Azim (Cumilla-9), M Monirul Haque Chowdhury (Cumilla-10), Syed Abdullah Mohammad Taher (Cumilla-11, Jamaat), Mosharraf Hossain (Chandpur-1), Dr Jalal Uddin (Chandpur-2), Sheikh Farid Ahmed Manik (Chandpur-3), Abdul Hannan (Chandpur-4), Mominul Haque (Chandpur-5), Munshi Rafiqul Alam Majnu (Feni-1), Joynal Abedin (Feni-2), Akbar Hossain (Feni-3), Mahbubuddin Khokan (Noakhal-1), Zainul Abedin Farroque (Noakhal-2), Barkatullah Bulu (Noakhal-3), Mohammad Shahjahan (Noakhal-4), Moudud Ahmed (Noakhal-5), Fazlul Azim (Noakhal-6), Shahdat Hossain Selim (Laxmipur-1, LDP),  Abul Khayer Bhuiyan (Laxmipur-2), Shahiduddin Chowdhury Anee (Laxmipur-3), ASM Abdur Rob (Laxmipur-4, JSD), Nurul Amin (Chattogram-1), Ajimullah Bahar (Chattogram-2), Kamal Pasha (Chattogram -3) Ishaq Chowdhury (Chattogram -4) Syed Mohammad Ibrahim (Chattogram -5, Kalyan Party) Jasimuddin Sikder (Chattogram -6), Nurul Alam (Chattogram -7, LDP), Abu Sufian (Chattogram -8), Dr Shahadat Hossain (Chattogram -9), Abdullah Al Noman (Chattogram -10), Amir Khosru Mahmud Chowdhury (Chattogram -11), Enamul Haque (Chattogram -12), Sarwar Jamal Nizam (Chattogram -13), Oli Ahmed (Chattogram -14, LDP ), ANM Shamsul Islam (Chattogram-15, Jamaat)  Zafrul Islam Chowdhury (Chattogram -16), Hasina Ahmed (Cox's Bazar-1), Hamidur Rahman Azad (Cox's Bazar-2, Jamaat),  Lutfur Rahman Kajol (Cox's Bazar-3), Shahjahan Chowdhury (Cox's Bazar-4), Shahidul Islam  Bhuiyan (Khagrachhri), Moni Swapan Dewan (Rangamati) and Sachin Pru (Bandarban).