Sheikh Hasina unveils AL manifesto promising townships in rural areas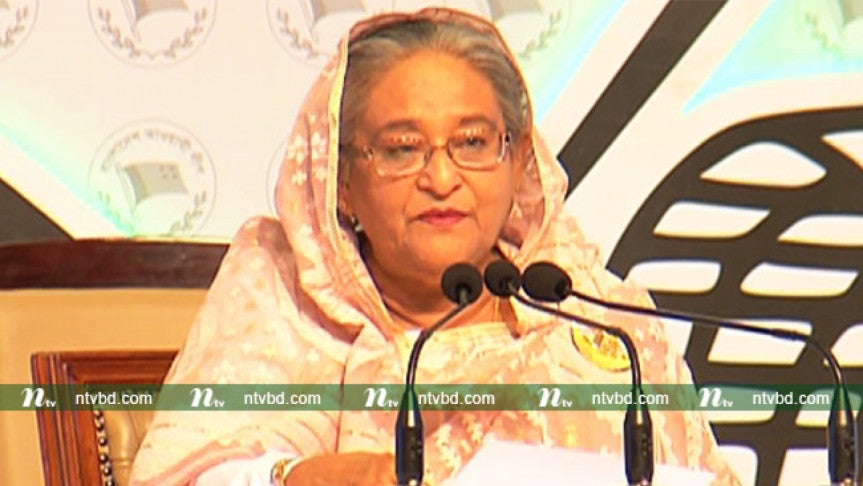 Dhaka: Prime Minister and Awami League President Sheikh Hasina on Tuesday rolled out her party's 21-point manifesto with various pledges, including expansion of urban facilities to villages and creating huge jobs to remove the curse of unemployment.
Sheikh Hasina released the manifesto ahead of the 11th national election slated for December 30 with the slogan 'Bangladesh on the march towards prosperity'.
Launching the manifesto, the AL president said all the facilities which the city people enjoy will be extended to rural areas turning those into townships, reports the UNB.
'Each village will be connected to upazila towns with internet facilities,' she said.
Hasina announced that employment opportunities will be created for 1.28 crore youths, while 1000 youths—both male and female—in each upazila will get overseas jobsif her party is voted to power again.
She also promised to take steps to make parliament more effective and strengthen the judiciary.