BNP manifesto bats for higher GDP growth, scrapping black laws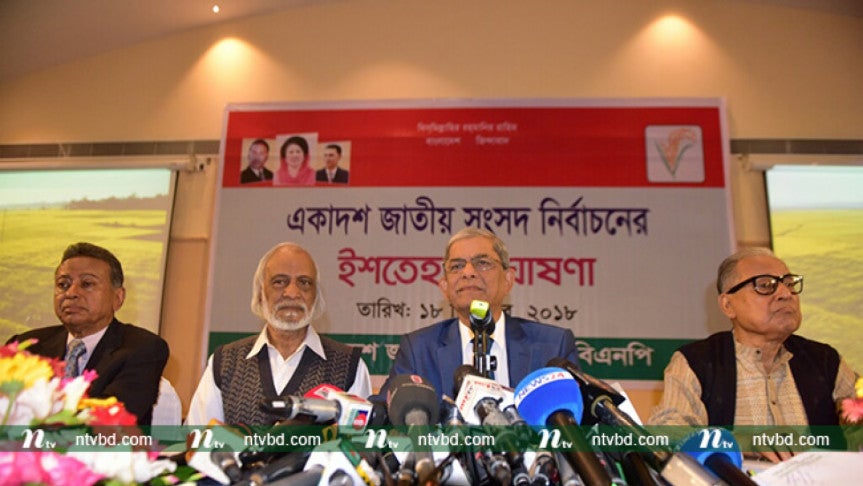 Dhaka: BNP rolled out its election manifesto for the 11th parliamentary elections on Tuesday with a set of promises, including making democracy an everyday practice, building a revenge-free Bangladesh and raising GDP growth to 11pc.
It also pledged to scrap the controversial Digital Security Act, Official Secrecy Act and other black laws if it is voted to power in the 11th parliamentary elections.
BNP secretary general Mirza Fakhrul Islam Alamgir unveiled the party's manifesto at a city hotel at 11:00am.
'I'm announcing the manifesto on behalf of former prime minister and BNP chairperson Khaleda Zia and I want to assure you that no revenge will be taken against anyone if BNP is voted to power,' said Fakhrul.
BNP's promises also include ensuring the balance between the power of the President and the Prime Minister, making public the probe reports on BDR carnage and Bangladesh Bank reserve heist and conducting more investigations into the incidents.
The promises also include restoration of referendum system in the Constitution for establishing people's democratic rights, introducing upper House of Parliament involving people of all walks of life, increased representation of women in all constitutional institutions.
Fakhrul also announced that steps will be taken so that one-party rule does not return to the country and check corruption.