Fagun Audio Vision's YouTube channel receives award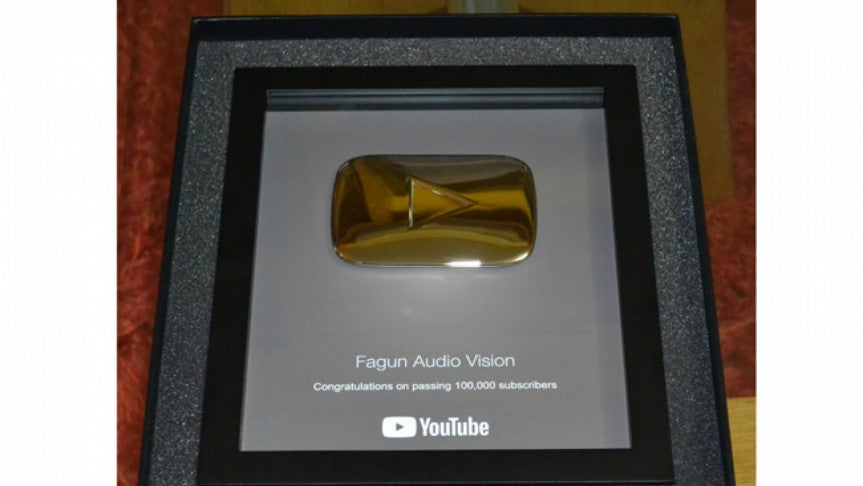 On July 3, popular television production house 'Fagun Audio Vision' crossed the milestone 100000 subscribers on its official YouTube channel. To recognise this feat, the YouTube authority has recently awarded Fagun Audio Vision with a congratulatory note and 'Play Button Award'.
For more than three decades, Fagun Audio Vision has been making quality television productions including magazine show 'Ityadi'. This production house also has the highest number of patriotic music videos to its credit, says a press release. Besides, it also makes an unorthodox magazine show titled 'Panchforon.'
Since joining on YouTube, the production house has been uploading it's quality contents in high definition format and gaining popularity at a rapid pace at home and abroad, especially among the Bangladeshi communities in the foreign soil. Viewers who are usually not able to watch the shows on television due to busy schedule can watch them at a later time on Fagun Audio Vision's YouTube Channel.
While talking with this reporter, the man behind Fagun Audio Vision – Hanif Sanket said, 'We always try to give importance to our viewers because we truly believe they can make or break us. When they watch our programmes, they have to dedicate a certain amount of time from their busy life and we want to give proper value for their time and energy and that drives us to make quality content for them. I would like to dedicate this YouTube 'Play Button Award' to our numerous viewers who never hesitate to shower their love for us.'