Coke Studio Pakistan's new show will have transgender singers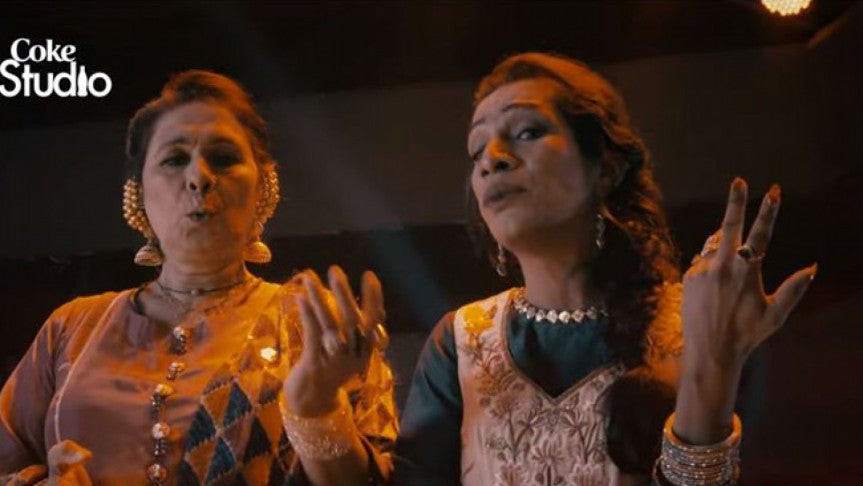 Coke Studio Pakistan's eleventh edition has just taken a step towards inclusivity of the marginalised community. It's quite a historic move.
The show that features live studio-recorded music performances by established and emerging artists recently dropped a promo with Faiz Ahmed Faiz's legendary nazm 'Hum Dekhenge'—a rendition performed by a lineup of singers who will be taking the stage in the upcoming season, reports the News18.
While the promo gave the audience a glimpse of well-known singers such as Momina Mustehsan, Ali Azmat, Abida Parveen, Jawad Ahmed, Ahad Raza Mir, it is the inclusion of transgender artistes Naghma and Lucky that has caught everyone's attention.
Themed around—'One Nation, One Spirit, One Sound,' the promo has been lauded for giving visibility to the transgender artists on a mainstream platform.
Happy people on the Internet even patted the show curators Zohaib Kazi and Ali Hamza for taking the much-needed step.
What really stood out, though, was Naghma and Lucky singing the line—'Khalq-e-khuda jo main bhi hun aur tum bhi ho (God's creatures, we both are.)'
Thrilled, people took their time out to celebrate the promo on Twitter. 'Not only has Coke Studio introduced transgenders this season, they have carefully selected them to sing the khalq-e- khuda (Jo mai bhi hun aur tum bhi ho) line, sending a very clear message to a lot of us who treat them differently,' wrote one user.
'Brands like Coke Studio recognizing the importance of inclusion and presenting a season that features two transgender women? Wholesome,' wrote another.