Hanif Sanket's Eid Drama 'Sesh Oshosher Golpo'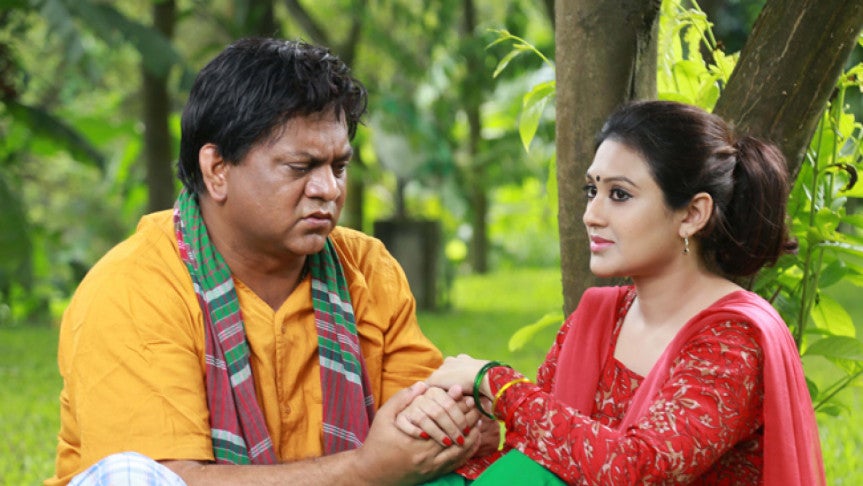 Maverick television presenter Hanif Sanket makes tele-drama on every Eid. Keeping up with this trend, in the coming Eid-ul-Azha, viewers can watch another new drama by this renowned anchor of the popular magazine show 'Ityadi.' Titled as 'Sesh Oshosher Golpo,' the drama is as usual packed with a strong social message and the signature Hanif Sanket stamp all over it. 
The story of the drama revolves around a poor young man (plays by Mir Sabbir) who is in love with a girl of the same village. The girl belongs to an affluent family (plays by Kushum Shikdar). With the hope for a better future, the young man departs to a foreign land. In the absence of him, the villagers keep on whispering many ill and baseless things about his girl. How such rumors can spread like wildfire and destroy civility in society forms the rest of the play.
The other significant casts of the drama include Abul Hayat, Shormili Ahmed, Sayed Babu, Shuvashish Bhoumik and Shamim. Mohammad Rofiquzzaman writes the introductory song of the drama which is tuned by Hanif Sanket. The song is composed by Mehdi and sung by Pantho Kanai.
Drama 'Sesh Oshosher Golpo' will go on air on Eid Day at 8:30pm on ATN Bangla.