Eid special magazine show 'Panchforon'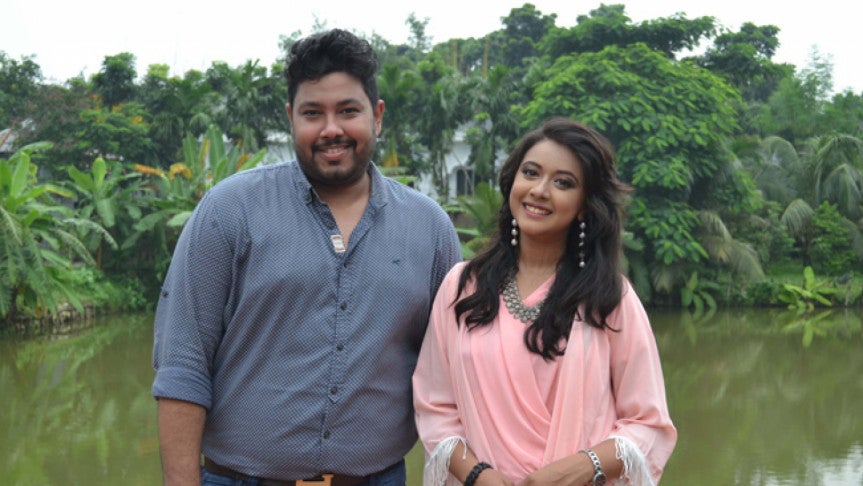 Celebrated television production house Fagun Audio Vision comes up with their innovative magazine show 'Panchforon' on special occasions. There will be no difference to this on the coming Eid Ul Azha as well. Hosted by Mir Sabbir and Sazu Khadem, this Eid special edition of 'Panchforon' contains three songs: one is sung by Oishee and Protik Hasan. The song is written by Riton Adhikary Rintu and composed by Protik himself. 'Ityadi' famed Akbar has sung another song which is written by Kabir Bakul and composed by Rajesh. 'Panchforon' also contains a parody song which is based on the sacrificial animals of Eid.
'Panchforon' is known for quality mini-documentaries on contemporary subjects. As this episode is based on Eid Ul Azha, so there are a couple of mini-documentaries highlighting the occasion. Most of us might think Cows are not smart as animals. This perception will be changed while watching a documentary on Kauak Bathan (Cattle Colony) of Sahjahadpur. 'Panchforon' also contains another documentary on a cattle farm in Mohammadpur which has the record of selling the most expensive sacrificial cow of Bangladesh to its credit.
The show as usual contents lots of comedy skits and enough food for thoughts for the viewers. Sponsored by Keya Cosmetics Limited, magazine show 'Panchforon' will go on air on the second day of Eid at 10:30pm on ATN Bangla.