Kajol gives Tabu warmest hug as she recreates Ruk Ruk Ruk for Helicopter Eela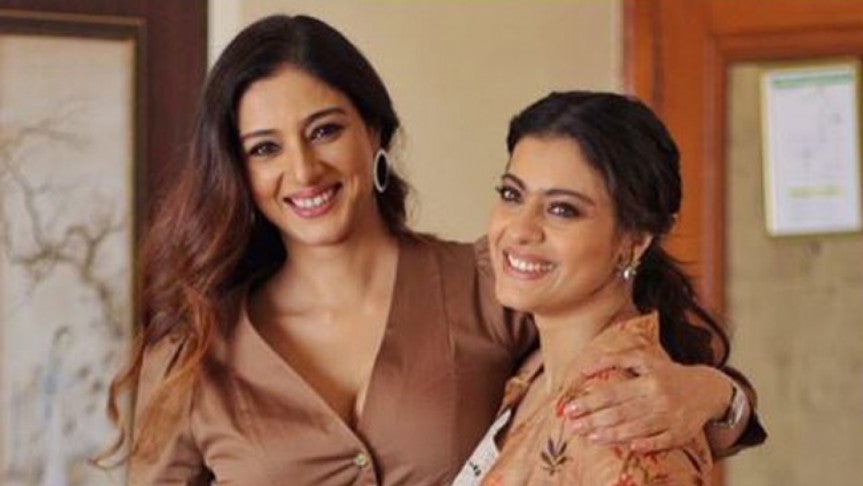 Heard the latest song from Kajol's upcoming film Helicopter Eela yet? Ajay Devgn (producer of Kajol's film) bought his fans a one-way ticket to the Nineties by recreating the song Ruk Ruk Ruk from his 1994 film Vijaypath, co-starring Tabu, reports NDTV.
In the Pradeep Sarkar-directed film, Kajol plays the titular Eela, an aspiring singer, who enjoys writing songs and recording videos (her onscreen son reveals in the trailer of the film, remember?). Eela was given an opportunity to record a dummy song and she rose to the occasion.
The song proves that Eela thinks that she is totally worthy of being a superstar but her feet are firmly on ground. At the end of the song, when the music composers, one of whom is Anu Malik (the original composer of the track) ask her who she is, Eela replies: 'I'm the dummy (singer).'
As the song hit the Internet today, actress Tabu, on whom the song was originally picturised, caught up with Kajol and shared pictures of them on social media. 'Kajol recreates Ruk Ruk! Stop and watch.'
You'll love Eela in Ruk Ruk Ruk redux. Take a look:
For Ruk Ruk Ruk 2.0 Palomi Ghosh took over from Alisha Chinai. The track has been recreated by Raghav Sachar.
Helicopter Eela is the story of an overprotective mother - a helicopter mom, as Kajol described in her interviews - and her teenaged son, played by National Award-winning actor Riddhi Sen. Actors Tota Roy Chowdhury and Neha Dupia also feature in Helicopter Eela, which will open in theatres on October 12.