NTV to broadcast Japanese animation series 'Chibi Maruko Chan'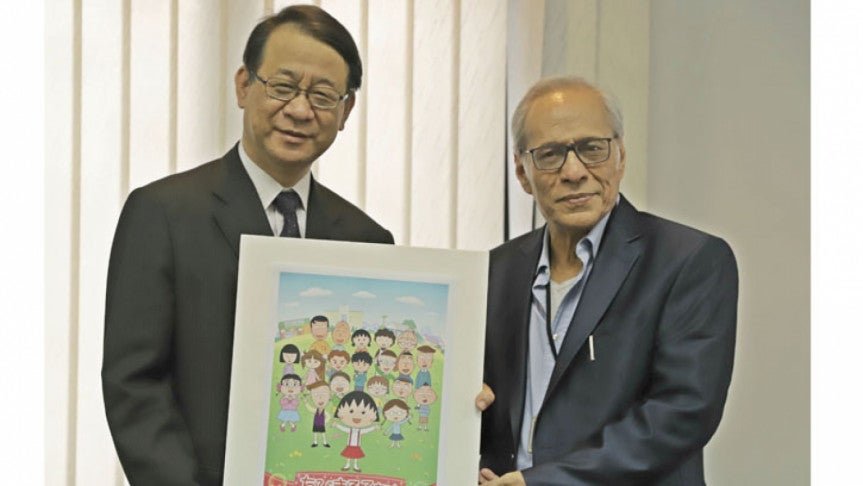 With cooperation of International Television Channel Ltd (NTV) and Japan Foundation, Japanese beloved animation 'Chibi Maruko Chan' will soon start to be broadcasted in Bangla from 26 February. Mustafa Kamal Sayed, Head of Programme of NTV, visited Ambassador Izumi to hand over a memorandum for the broadcasting on February 20.
The series depicts the simple and heart-warming everyday life of Momoko Sakura, a young girl called Maruko, and her family as well as school friends in a suburban area of Japan. Since its first broadcast in 1990, Chibi Maruko Chan has always been all-time favorite for Japanese kids and the TV series is still ongoing.
This time NTV is to broadcast 48 stories in Bengali on every Tuesday, Wednesday and Thursday from 4:00pm to 4:30pm. 
'I hope Bangladeshi children enjoy watching Chibi Maruko Chan and it sparks their interest in Japan and its culture. Please watch over her growing up in the typical Japanese lifestyle, surrounded by her family and friends.' says Ambassador Izumi.