Fools rush in where angels fear to tread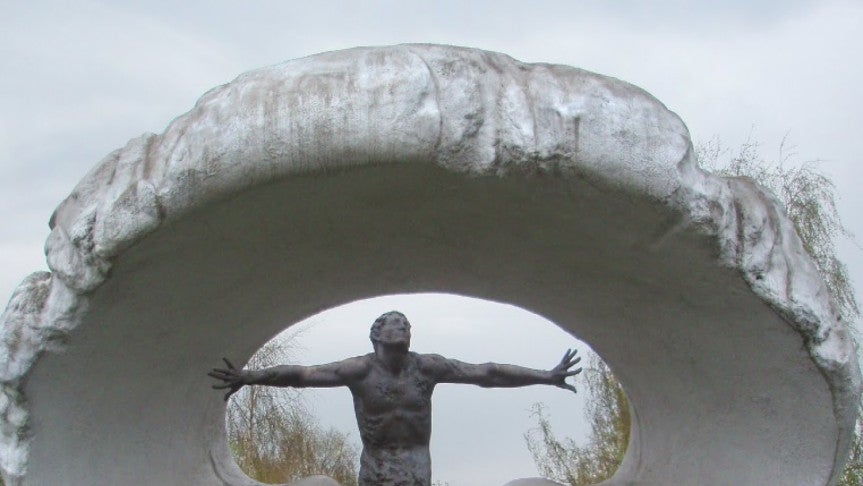 Wise men, especially our Murubbis (seniors), often forbid us to take things sentimentally advising a path of discretion to be followed. What they really mean by this is nothing but a pragmatic attitude to the situations that we face in our day to day life. Indeed, it is not wise to take decision, whether about something trivial or even of paramount importance, out of mere silly sentiment. My intention, however, is in no way to belittle the essential spirit of one's mind which is of course important to take up challenges of the rough course of life.  One definitely needs to be well spirited and this, as a matter of fact, must not to be confused with being sentimental. Now if a little boy expresses its 'spirit' by saying it can drive its father's motorbike which sometimes the father himself finds hard to control, we had better call the child sentimental and of course not spirited.
The government of Bangladesh is going with the plan of setting up Rooppur Nuclear Power Plant in the northern district of Pabna ignoring concerns of the public and experts who think it is too early for Bangladesh to go for such an option. The cabinet on Monday approved the draft of 'The Nuclear Power Plant Law, 2015' to this end. Here arises a very crucial question: Do Bangladesh possesses such technology and disaster management capability that may come handy to deal with any possible nuclear accident arising from calamities like earthquake or from any other kind? I think the authority can't answer the question with ease. Look at our tech-giant Asian friend Japan, a country still divided on whether to continue with nuclear projects or not. Now that Japan came to scene, let me tell my readers what I saw there.
In June 2013 I had visited Japan under JENESYS 2.0 for SAARC Countries, a youth exchange programme organized and funded by the government of the country. The program was attended by thirty students from different universities of Bangladesh. Although the programme had manifold aims, including familiarizing us with Japanese life and culture and strengthening Japan's relation with others Asian countries, it was actually intended to assure us that Japan is no longer a threat in terms of radiation and now it can be a safe choice for higher study or simply for travelling. On that 6-day tour all the participating SAARC countries were divided into several groups and sent to different parts of the country. India and Afghanistan were our group-mates and our place was Fukushima, a Japanese prefecture in the island of Honshu, which drew international attention after it was hit by the Great East Japan Earthquake and the subsequent tsunami in 2011. This catastrophic quake, the largest nuclear incident since the Chernobyl disaster in April 1986, exacerbated the situation as it was followed by a triple meltdown disaster at Fukushima Daiichi Nuclear Power Plant spreading deadly radioactive particles within a big proximity of the plant.  As a result the water, vegetation, soil and even roads of Fukhshima got highly contaminated with radiation. The soil of this Japanese prefecture got strewn with cesium 137, an extremely radioactive particle which, due to its long life span, stretching about 30 years, started to be absorbed by rice plants. This put the lives of a huge number of people into jeopardy exposing them to a lethal threat of radiation. On our arrival in a village in Fukushima we were given specially prepared sticky rice that we really found hard to swallow after hearing this. Though we ate them, hesitantly of course, only after we were assured that they had managed to reduce radiation to a tolerant level. Since the programme was intended especially to show us how efficiently and almost successfully this technology-giant of Asia cleaned-up the mess of nuclear disaster and reduced radiation level to almost zero, we had to attend several discussions and presentations on the country's strenuous struggle against combatting radiation in Fukushima where some of my friends, who live there and I met on that tour, had goose bumps when narrating their nightmares about this nuclear menace. One such a presentation took place on Fukushima University campus. There we were almost flabbergasted to see what Japan has gone through and to what extent this country, with one of the biggest economies in the world, has made effort to reduce radiation level in earth and water. Apart from many giant steps, almost impossible for other many Asian countries, there were two special that drew my attention greatly. First, they managed to scrape away the topsoil that became affected with radiation from about four surrounding prefecture, and quarantined them in plastic thousands of plastic bags. Secondly and most surprisingly they have changed the soil component by adding some materials that can absorb cesium 137 from the contaminated soil. They added Prussian blue in soil for this purpose which was almost served. But one thing is for sure that Japan, in spite of being a technological giant, found it very tough to complete this Herculean task. After about nine months the quake ravaged Fukushima, The Wall Street Journal ran report and the headline was: "Nuclear cleanup confounds Japan". One point is to be noted here that even Japan got 'confounded' and could not get one hundred percent success. The country has been struggling to manage and store the hundreds and thousands of plastic bags containing about 100 million cubic metres of contaminated soil removed from the affected land. And needless to mention the unpredictable amount of money needed to handle the cleanup process Japan must bear. Nevertheless, there are still reports of radiation contamination in Fukushima on world media.
Think for moment what if Bangladesh has to deal with such a catastrophic nuclear disaster if, God forbade, any of such gigantic sort like that of Japan hit the 2,000-megawatt Rooppur Nuclear Power Plant that the authorities, with much enthusiasm and confidence (read overconfidence), want to set up ignoring public concern. Besides, spells of earthquake in recent days and ominous predictions about possible occurrence of catastrophic quake that may hit our country in near future only aggravates our worries over this nuke plant.
When a country like Japan once got 'confounded' and now is re-considering its nuclear projects and trying to drop them if possible, should Bangladesh even think of it right now? Put Bangladesh and Japan in a checklist with points like, technological advancement, skilled work force, transparency, responsible officials, and many others you think fit, I bet Japan will have tick marks on each of these fields while we will get nothing but crosses. The authorities concerned defend their alacrity in favour of this nuclear power plant saying adequate safety measures have been taken to face any disaster. They seem to be much confident about it whereas the Russian company that is going to be the ring leader of this project never spilled the bin about safety precautions. Again the effectiveness of 'safety measures' in Bangladeshi perspective is familiar to the countrymen. We have safety measures when each year ferries sank and vehicles fall into accidents, we had safety measures when suicide bombing came to scene, we had measures when some unknown businessmen siphoned off massive amount of money from public bank, we had much precautions when commuters were burnt to death with Molotov cocktails, we really had special safety measures when Rana Plaza collapsed and more than a thousand of our kinsmen perished. Our authorities failed to recover all the bodies of those poor workers from the debris of a collapsed building leaving their corpses to rot and only their bones to be found in pieces by city urchins. It was just a nine storey building collapsed onto its basement. I dread to imagine how many years, if not the eternity, the government would take to clean up the accident scene if any disaster occurs in that sophisticated nuclear power plant.
However, we must try to keep pace with the world and advance our nation towards economic independence through industrialization and technological advancement. This is what we all dream of and work for. But everything has its time. We cannot act like that aforesaid fictitious boy and try to do something that is beyond our capability. The boy will definitely ride his father's bike one day but only after he grows up and acquires the strength to do so. We are still lagging behind in technology based industrialisation, our disaster management capability is weak, our economy can hardly bear the brunt of any major crisis, our workforce is not skilled and above all we have not yet been able to ensure corruption-free administration. If we want to follow industrially and technologically advanced countries like Japan, Russia or other Western states, we have to acquire these strengths first. Of course we can show our courage and give it a try since Bangladeshis never give up. Besides we undoubtedly are in need of power for sustainable development. But why it should be nuclear power plant? There are many options for generating power apart from this nuclear one which is way too dangerous to even give it a try. Let us not be like that boy. Rather let our discretion lead us, not our sentimental attitude. After all who can deny that "discretion is the better part of valour"?