BD minister's stand on GM crop holds lessons for India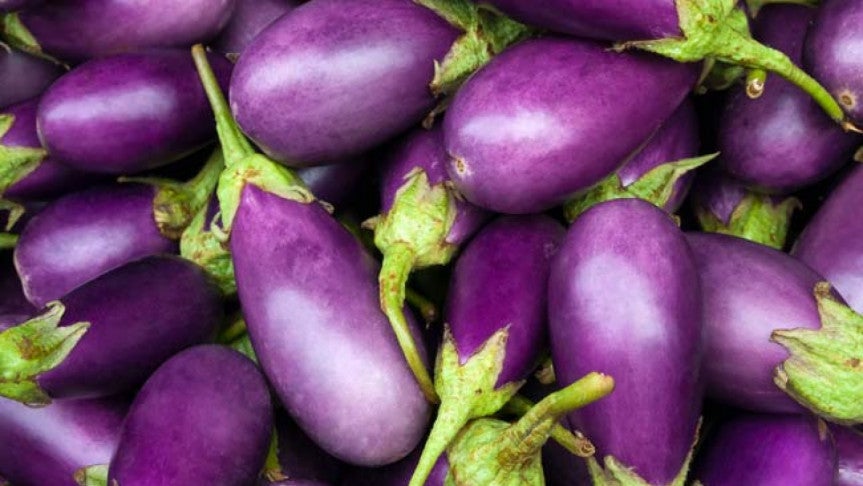 Bangladesh Agriculture Minister Matia Chowdhury has set an example by politically challenging extreme environmentalists and private-enterprise-hating ideologues, which is in contrast to the arm-twisting of Greenpeace by the Indian government.
Last week, at an event in Dhaka, Chowdhury called those protesting against Bt brinjal cultivation as either 'devious,' or 'ignorant.'
'The words may be harsh but I've said this with responsibility,' she was quoted as saying in the media.
The Indian Modi government has cut off foreign money supply to Greenpeace calling it a threat to India's economic security, primarily for its role in fomenting tribal opposition to coal mines in forested areas.
Greenpeace is opposed to nuclear energy and genetically modification (GM) crop technology. But it has no realistic solution for India's energy or food security needs. Depending on imported oil or renewables like solar energy is not an option. Nor is organic farming.
Instead of calling Greenpeace's bluff with arguments, high handedness has allowed the NGO to style itself as the victim of the government's intolerance to dissent.
Further embellishment has been provided by the government's malicious action against the Ford Foundation, which has been a force for good and is fondly remembered for its role in the Green Revolution.
Under Chowdhury's stewardship, the Bangladesh Agricultural Research Institute (BARI) allowed cultivation of Bt brinjal in October 2013, after doing its own agronomic studies, but relying on Indian bio-safety data.
In the first season, 20 farmers were given the seeds. They reported 70-90 per cent reduction in pesticide sprays, 30 percent increase in marketable yield and a net benefit of around $650 per bigha (one-third of an acre).
The brinjals were marketed as pesticide free and fetched a premium. Currently, 108 farmers there have been permitted to grow Bt brinjal, whose seeds farmers can re-use.
India's Mahyco-Monsanto has offered the Bt technology gratis to BARI for use in open pollinating varieties. The company reserves the right to sell Bt hybrids in that country.
It had a similar arrangement with the University of Agricultural Sciences, Dharwad, Tamil Nadu Agriculture University and the Indian Institute of Vegetable Research, Varanasi, under the Agricultural Biotechnology Support Programme II run out of Cornell University.
Then Indian environment minister Jairam Ramesh, for reasons that can be speculated, overruled the Genetic Engineering Appraisal Committee (GEAC), India's regulator for GM crop, and announced an indefinite moratorium. This February marked the fifth anniversary of the ban.
Civil society groups in Bangladesh have not reconciled themselves to Bt brinjal and have been quite uncivil in their protests. Mark Lynas, an opponent of GM technology-turned-advocate, wrote earlier this month that his meeting with Mohammed Rahman, a farmer growing Bt brinjal at Krishnapur, about 100km from Dhaka, happened under the overhang of violence.
The meeting was arranged by BARI. The press coverage of Bt brinjal in the Bangladesh press has been incendiary, he wrote in the New York Times. Activists have been pressuring farmers into uprooting their crop, he said.
Chowdhury's forthrightness is in contrast to official Indian timidity. The government policy is to allow GM crops after full scientific evaluation of their bio-safety, impact on environment and on consumers, Sanjeev Kumar Balyan, Minister of State for Agriculture and Food Processing Industries, had told the Lok Sabha last July. The government follows a policy of 'case by case' approvals for GM crops, he said.
In the same month, Minister for Environment and Forests Prakash Javadekar in a written reply in the Lok Sabha said that there 'is no proposal for a complete ban' on release of GM organisms either for commercial cultivation or for experiments.
In November, Javadekar told the Lok Sabha that the central government had filed its objections in the Supreme Court against the ban on GM crop trials recommended by five of six members of the Technical Expert Committee which the apex court had set up in May 2012 to examine the strength of India's regulatory mechanism.
The government is of the view that 'research in GM and confined field trials for generating bio-safety data with all due precautions should be allowed to continue in the national interest,' Javadekar stated.
Currently, four states have allowed trials of GM crops in India. But what after that? Will the central government allow their commercial cultivation? So far only Bt cotton has been approved. That was 13 years ago.
The anti-GM activists have no case. Prime Minister Narendra Modi made some remarks about genetic engineering while launching Doordarshan's Kisan channel on Tuesday. 'How do we do research in pulses? How do we do genetic engineering? How do we increase the productivity per hectare? How do we increase the protein content?' Modi asked. The remarks were too feeble to even register with the government's Press Information Bureau.
India imported pulses worth $2.9 billion last year. It will take a lot of research to increase the protein content of pulses, but the loss of pigeon pea (tur) and chick pea (chana) to the pod borer can be easily controlled by splicing the plants with the same gene that makes Bt cotton toxic to bollworms.
It is not Greenpeace or the Left ideologues that the government fears, but its own party affiliates like the Swadeshi Jagran Manch and the Bharatiya Kisan Sangh. All fundamentalists are alike in their extremism.