Mashrafe says voting atmosphere peaceful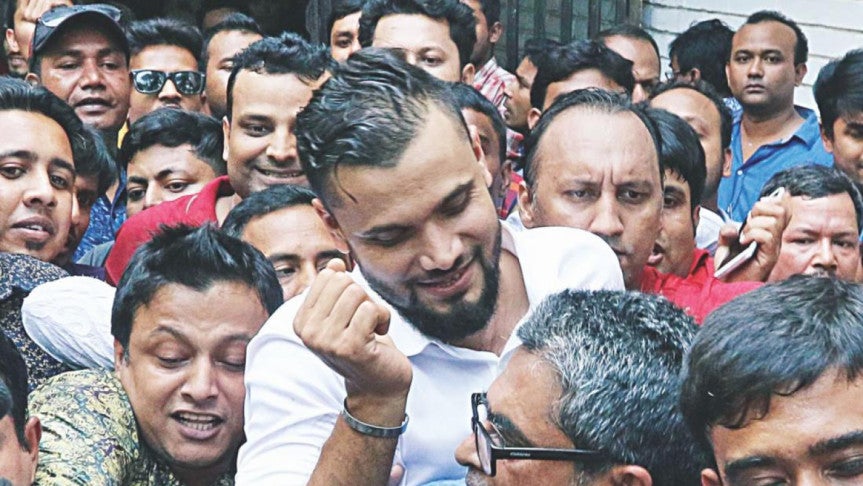 Narail: Tigers captain Mashrafe Bin Mortaza, the Awami League candidate for Narail-2 constituency, said Sunday's voting had been peaceful in the district.
'I have visited almost 30 centres in my constituency and found the atmosphere to be peaceful. There is no sign of violence,' he said after casting vote, reports the UNB.
Narail-2 has 317,844 voters.
Jasim Uddin, the district's police chief, said: 'We are trying to ensure a good atmosphere for election. Apart from police, over 500 army men, four platoons of BGB, 878 members of RAB are working here.'
Mashrafe is the only national cricketer to run for Parliament even before retiring from the game. The right-arm pacer is expected to lead the Tigers in the upcoming World Cup in England.