Revision trial of Felani murder to resume on Tuesday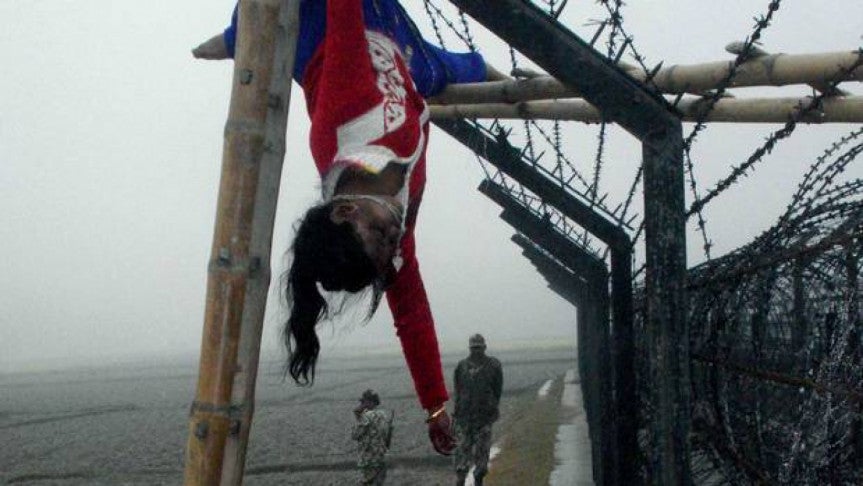 Kurigram: The revision trial of the murder of Bangladeshi girl Felani Khatun will begin again on Tuesday at a special court constituted by Border Security Force (BSF) in Cooch Behar of India. 
Felani was shot dead by BSF members while she was crossing the barbed-wire fences along Anantapur border point in Kurigram on 7 January 2011.
Felani, who used to work as a domestic help in New Delhi, was returning home from India along with her father on 7 January 2011.
Although her father managed to get inside Bangladesh border by scaling up the barbed-wire fence, Felani was shot dead by the BSF men before she was able to do so.
Felani's death triggered a huge global outcry. The BSF men handed over the body of Felani on 8 January.
After an investigation, the BSF submitted the charge sheet against its constable Amiya Ghosh who shot the girl. On 19 August 2013, a special court constituted by the BSF had acquitted Amiya Ghosh from the charge.
Meanwhile, in the wake of widespread criticism for the acquittal a BSF member of the charge of killing Felani Khatun, BSF decided to revise the murder trial.
Earlier, on 16 November 2014, the revision trial was resumed at the court. The revision trial was scheduled to begin on 22 September but the court later deferred it.