Ganosamhati Andolon boycotts polls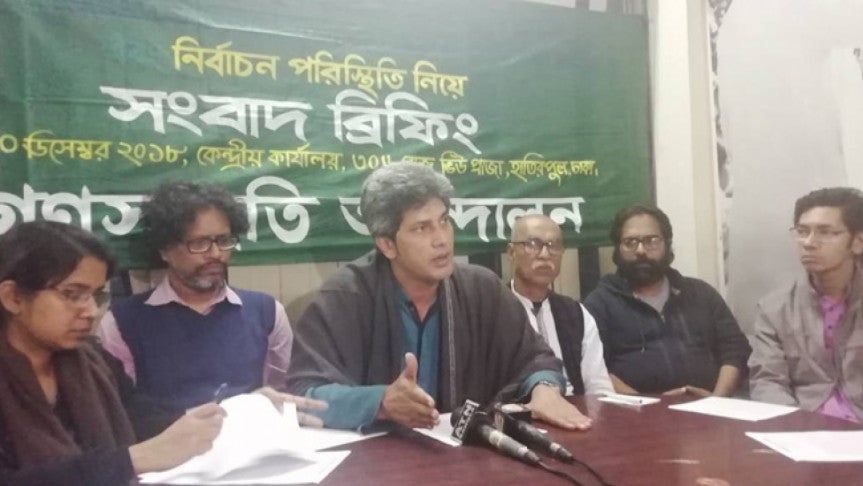 Dhaka: Zonayed Saki, chief convener of Ganosamhati Andolon, boycotted the election on Sunday citing irregularities, including vote rigging and capturing of polling stations by ruling Awami League men.
'We are completely rejecting such election. We demand formation of a new Election Commission under a neutral government,' he told the media at the party's central office in Hatirpool area, reports the UNB.
He called the 11th parliamentary polls was 'much like the voter-less election of 2014' and 'intended to lead Bangladesh towards corruption, looting and repression.' 
Ganosamhati Andolon has contested the election from three constituencies – Dhaka-3, Chattogram-10 and Pabna-10. 'Our experience of repressions and rigging were same in every polling station,' Saki said.
Ganosamhati's poling agents were kicked out of polling stations and assaulted in almost every centre of Dhaka-12 constituency as well as in Chattogram and Pabna, he alleged.